It's been a few months since my toddler daughter celebrated her birthday. At that time, she really loved Hello Kitty so we decided to have it as the theme. Actually, her Halloween costume last year was Hello Kitty. I even made her a Mad Hatter Hello Kitty Hat.
I really enjoy making DIY parties. I shared a couple of them in previous posts, an owl-themed birthday and a hot wheels themed birthday.
I  thought I'd share  some of the inspiration and ideas we used to make this party  just "purrrrrfect!"
Let's start with the decor!
I made several paper accordion flowers from gift wrapping paper.  Thankfully , I had some leftover from her previous birthday.They are so adorable and simple to make. For the center, I used Hello Kitty cup cake toppers . I also fashioned a few pink crepe paper pompoms. I think they add a bit of pretty to the ambiance, don't you think so?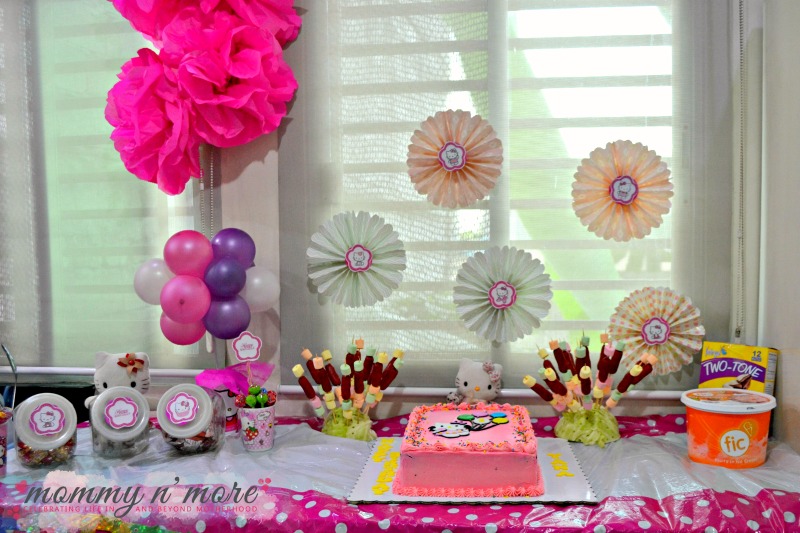 I also made Hello Kitty banners but I wasn't able to take good pictures of that. But I'll include it in the DIY resource list below, in case you're planning a Hello Kitty party too!
Being a slightly frugal mommy, I chose to use what was available. Since my daughter loved Hello Kitty so much, I used some of her stuff toys and cups to make the dessert table pop.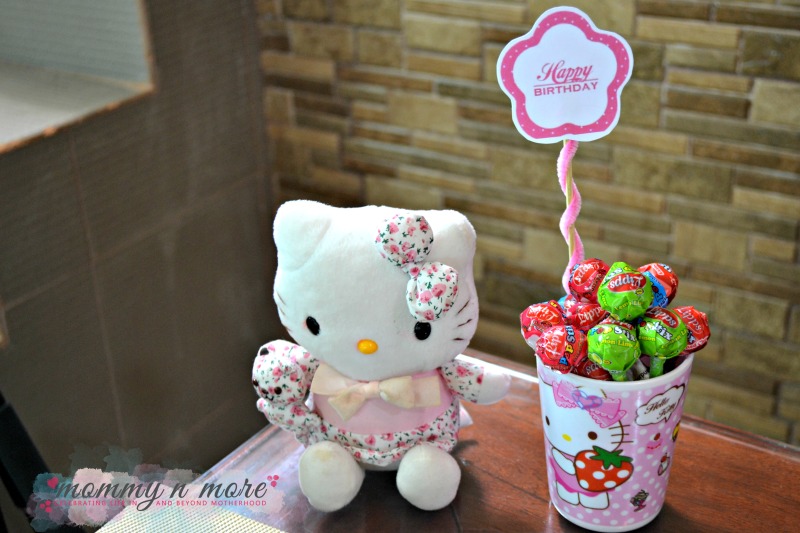 For the food, we had spaghetti, chicken, ice cream and hotdogs! We got creative ( or should I say retro) with the hotdogs! Who remembers having this as a table centerpiece? I do! This is so 80s! Looking at it makes me nostalgic.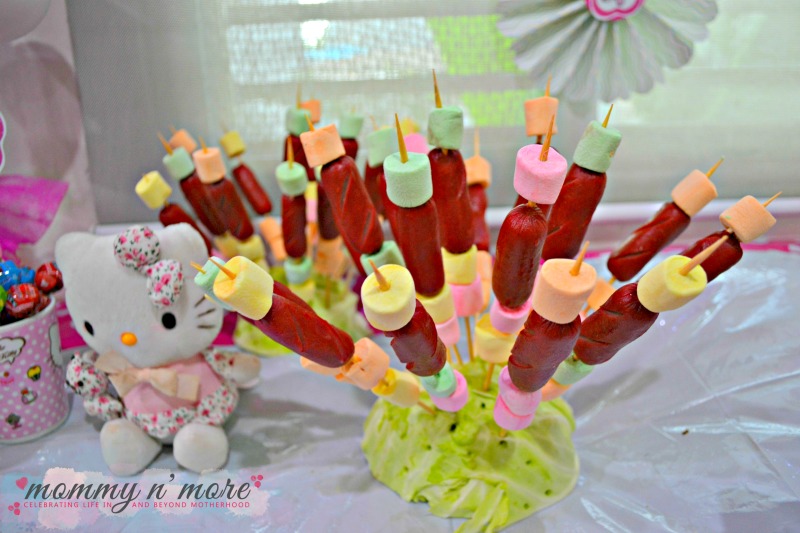 On to the cake! This fun pink Hello Kitty cake was made by our favorite Wednesday's Bakery. I am a big fan of chocolate and so is everybody in our family.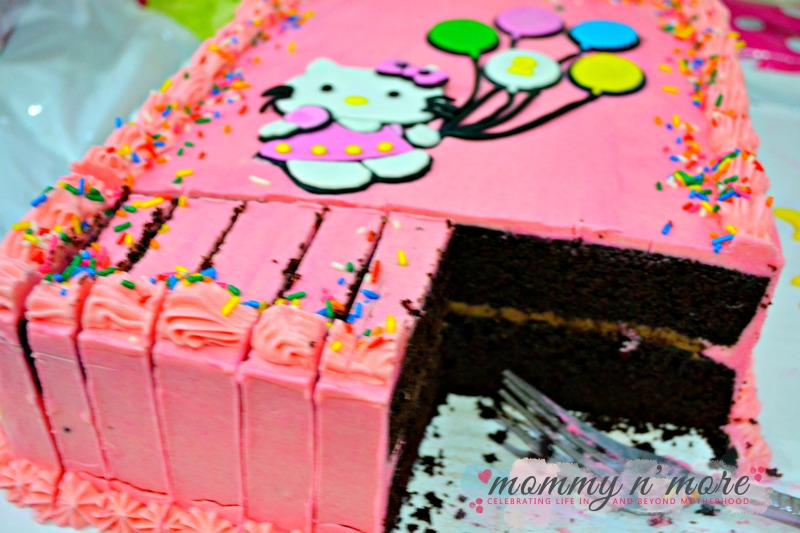 It was a simple yet fun-filled party with our family and close friends. It's wonderful to see our little one enjoy with her friends. I think I'll never go tired making DIY parties like this. I wonder what next year's theme would be? She's into Sophia the first these days. We'll see.
HELLO KITTY DIY CRAFT LIST
Want to do it yourself too? Checkout our resource list:
Paper Accordion Flowers by Craft Patch Blog
Hello Kitty Printables and Banner by Just Love Design
Pink Pompoms by Hey Let's Make Stuff
If you had a Hello Kitty party too, would love to know all about it! Til our next DIY party!