Do you want to learn how to crochet?
Crocheting is such a relaxing and fulfilling hobby for me. I actually started learning it way back in high school and then forgot about it for years. It was only when I got pregnant that I picked it up again. There are a lot of things to love about crochet.
I'm lucky that my husband has been supportive of this hobby. I got to make my daughter booties and headbands while I was able to give crocheted bags to  some friends and relatives for the holidays. I feel thrilled every time I finish a project. The most difficult crochet project I've done would be the owl princess I used as my daughter's birthday cake topper.
If you'd like to learn how to crochet, I'm sharing with you some of the best ones I've found. I've actually spent hours on Youtube searching for ones that are fun and enjoyable to watch while making a project.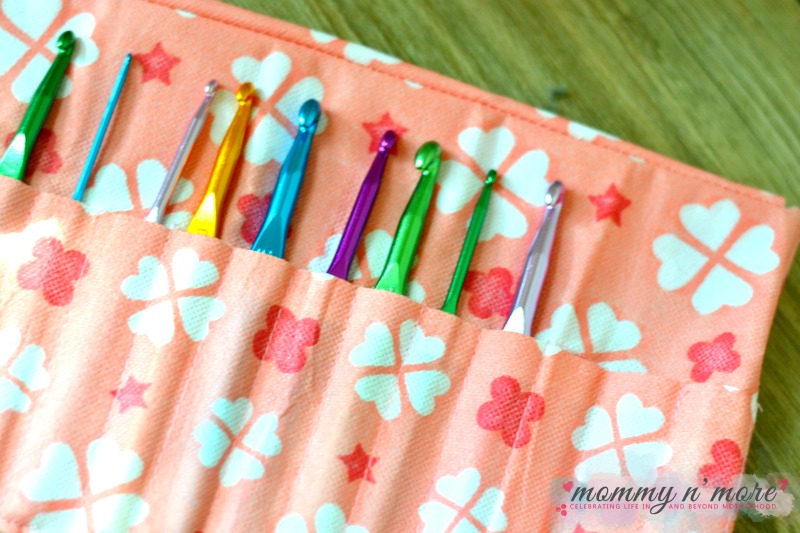 CROCHET GURU
Bobbie of the the Crochet Guru has  simple step by step tutorials for the absolute beginner. Her lessons start with the tools you need. She has tutorials for both right-handed and left handed individuals. Some of her exciting projects include a Rapunzel hat and baby bear hat.
SIMPLY DAISY
Simply Daisy is a fairly recent Youtube channel which also has detailed instructions. She has a two-part lesson for absolute beginners. For lesson one, she teaches you to about single crochets, chains, holding your yarn and needle and weaving the ends of your work. Part 2 covers three basic stitches: half double, double and triple crochet.
THE CROCHET CROWD
Michael  and his  Crochet Crowd team  has an amazing collection of videos to spark your enthusiasm! It is one of the biggest Canadian crochet communities! The video tutorials range from simple tips to full projects  like this dream Unicorn blanket.
This channel makes learning fun and easy  and offers tutorials for both right handed and left handed crocheters. What's great is that they have a playlist dedicated to beginners so you can calm down and get your hook on!
JAYDA INSTITCHES
If you're looking for a basic tutorial that's fun and quirky to watch, Jayda InStitches has an awesome series. Jayda has such a bubbly personality that you'd probably end up watching hours and hours of her videos. Don't worry, when you get really good at it, you could give yourself a box of  pretty little crochet donuts as a reward!
While you're at it, why not  learn knitting as well! She has  dozens of tutorials so you could start knitting that blanket or shawl for your grandma.
HAPPY BERRY CROCHET
British crochet designer Laura Ecclesston shares weekly tutorials and patterns in her Youtube channel Happy Berry crochet. Like other channels, she also has a series for absolute beginners where she teaches first how to do a slipknot and make a foundation chain. Just take note that she is using British terms. For instance, single crochet for the US is double crochet in the UK  while double crochet is treble crochet. 
Among my favorite videos are her those on flowers and fruits. She also has video tutorials on making letters, which would be great to personalize your kids'  pillows or bags.
Have you tried watching any of these videos? I hope these videos help you as much as they helped me. I'd love to know about your upcoming projects and if you have crochet videos you'd love for me to watch too!