Do you find it hard to get your kids to brush your teeth? Do they try to wiggle their way into skipping it?
Some dentists recommend brushing when the child has four teeth in a row while others suggest doing it when your child is 2 to 3 years old. In my case, I used an infant gel when my daughter was very young then switched to toothpaste when she was about 2 1/2.
If you're struggling to get your youngster to get into the habit of brushing, I've got some easy tips for you.
*This post is brought to you by Hapee Kiddie Toothpaste.
Do it with them
Make brush time a bonding activity. Actually, my daughter would sometimes remind me that we haven't toothbrushed yet. You know, sometimes I forget simple things when I'm exhausted or super busy.
My daughter and I brush together every single time. And she mimics how I do it so it's easier.
Take your time
Dentists advise brushing for two minutes. You might like to have a timer or a song to keep your young ones engaged.
"Why two minutes?" you might ask. I got curious too.
Turns out, according to recent research published in the International Journal of Dental Health, brushing for one minute gets rid of roughly 27 percent of plaque. On the other hand, people who brushed for two minutes removed about 41 percent.
That's nearly twice as much!
Make tooth brushing fun
For young kids, two minutes might feel like forever. Why not bring your kid's favorite toy as a toothbrush buddy? Sometimes, my daughter likes to "brush the teeth" of her Shimmer and Shine genie dolls.
Go for their favorite books or characters
Kids love animated characters. They teach with exciting stories and catchy songs.
When my daughter was a toddler, we got her several children's books about things she needs to know — pooping, peeing, and personal hygiene. She'd ask me to read these books over and over again.
She loved the Sesame Street book "Goodnight, Sesame Street." It was about bedtime routines. So, she would sometimes mention that Prairie Dawn also brushed her teeth.
Allow them to choose their toothbrush and toothpaste
I think it's just one of the best ways to make brush time enjoyable for kids. I let my daughter choose both her toothbrush and her toothpaste.
As with food, she's a bit picky. So I was thrilled when she said Hapee Kiddie Toothpaste in strawberry bloom was her favorite. Or maybe it's also because it features Princess Elsa, whom she adores.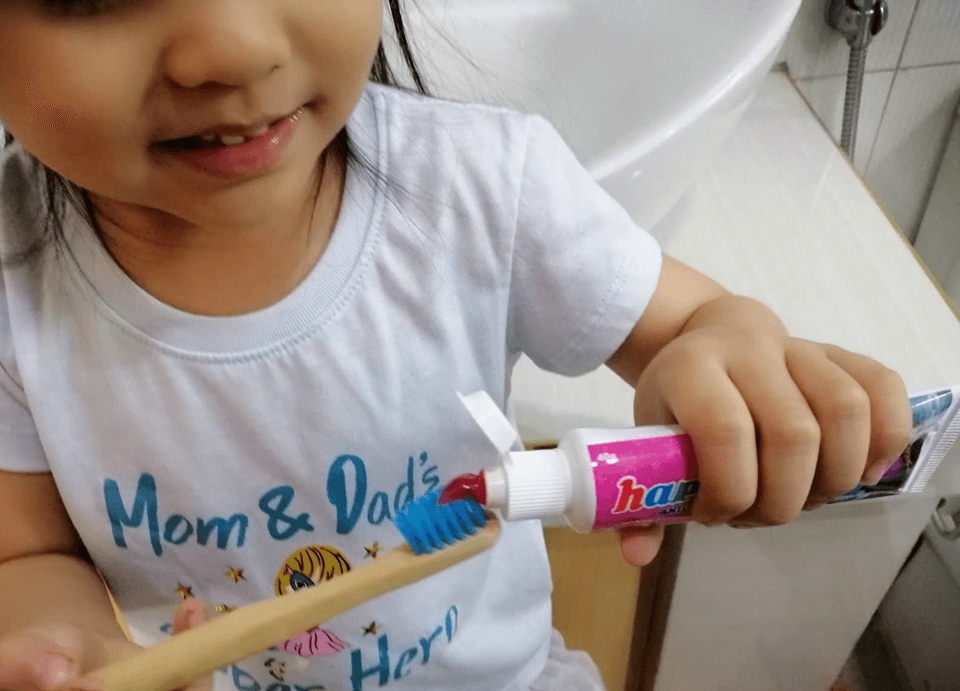 Strawberry bloom is just one of the exciting flavors of Hapee Kiddie Toothpaste. It also comes in apple crunch, orange squeeze, tutti frutti, and a few others.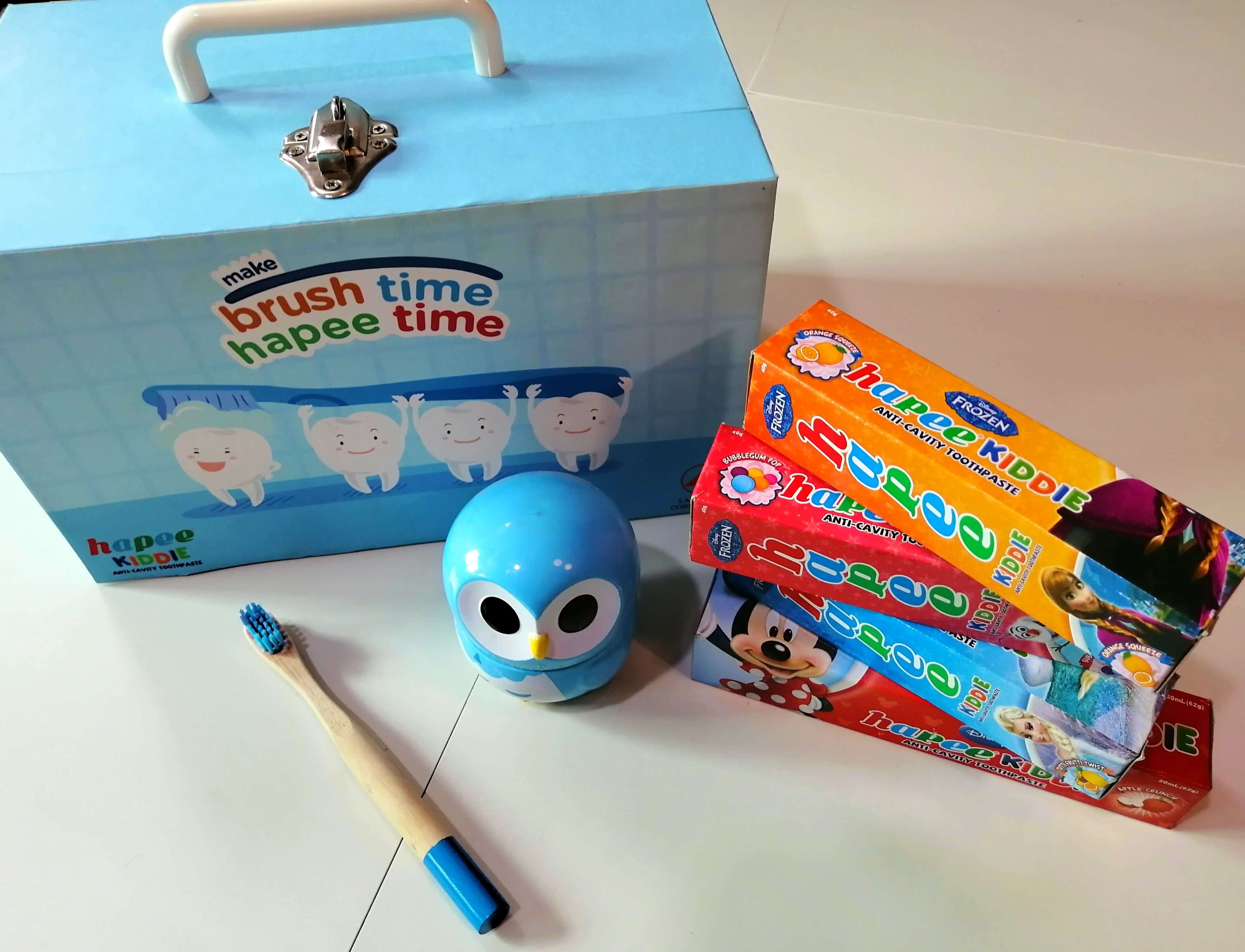 Plus, it has just the right amount of fluoride to protect your child's teeth from tooth decay. No more worries for us mommies!
I'm sure your kid's brush time will be a happy time with Happy Kiddie Toothpaste!