What's the most hectic part of the day for you?
For us, it's mornings. Well, school day mornings, to be specific.
No matter how early woke up my daughter, who's in preschool, was still late.
Turns out, our morning routine wasn't working for us. We needed to make changes — life- changing changes!
So, I'm sharing how you too can create a good morning routine that works and sticks.
Get yourself together.
Wake up earlier and do what you have to do to be prepared for the day. Make yourself some coffee, pray or do some yoga to prepare yourself.
If you didn't get enough sleep the day before, breathe and smile. It's another day. You'll make up for lost sleep tonight (if you're not tempted to go on a series marathon or clean the whole house)
Consider the needs of your family.
  Do your kids wake up with enough sleep?
  Would you need an alarm clock?  
  How long does it take for your kids to get from sleepy to up on their feet? 
  Around what time do your kids need to go to the potty?
  What time do you need to leave the house? Or when does the school bus arrive?
Get some things ready the night before.
What will your kids wear? Perhaps you can have them choose.
How about preparing their lunch or snacks beforehand?
Are their school items in their bags?
Homework done?
Use routine cards.
I made routine cards for my 3 year old which you can also use. 
Young kids love pictures so rather than telling them what to do, you could print these adorable cards and have them on display!
Just click and you can download the pdf file. Print on card stock or bond paper.
I made some blank so you could add in your own tasks/activities.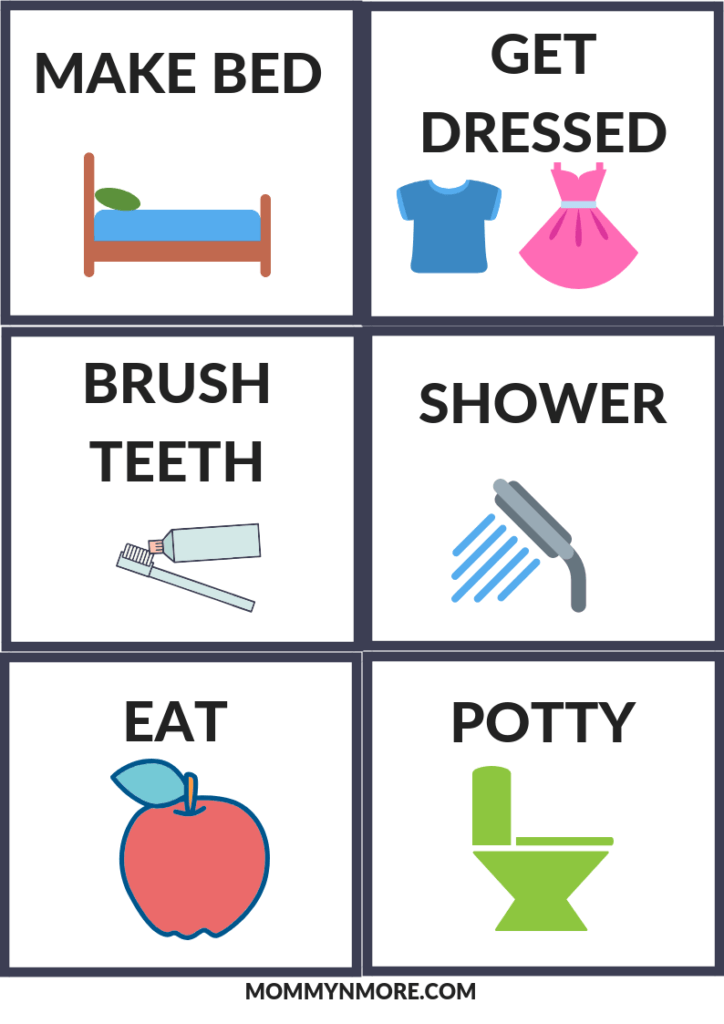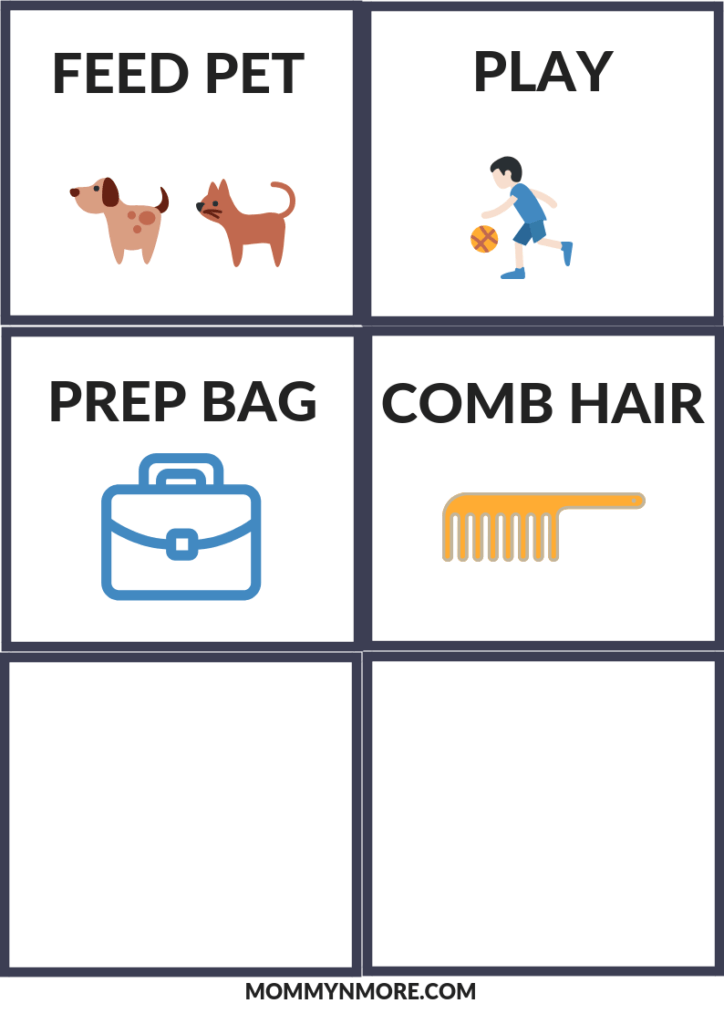 Make getting-out-of-bed more pleasant for your little one.
Wake her up with a cuddle.  (I usually do this. ) 
If you need an alarm clock, make the tune relaxing. No jarring noise.
Once she's awake, make her favorite hot beverage. For my little one, she loves warm almond milk. Then, we have our morning walk.
Test it out and switch things up if needed.
Give your family time to adjust to the morning routine. Probably a week or two.
You'll know if it's working when everything (well, mostly everything) becomes smooth-sailing. Like somehow, it flows.
You could always tweak the arrangement of activities. Just use the routine cards.
But if you do, make sure every family member knows. Perhaps you could talk about it over the weekend.  This will help make the transitions easier.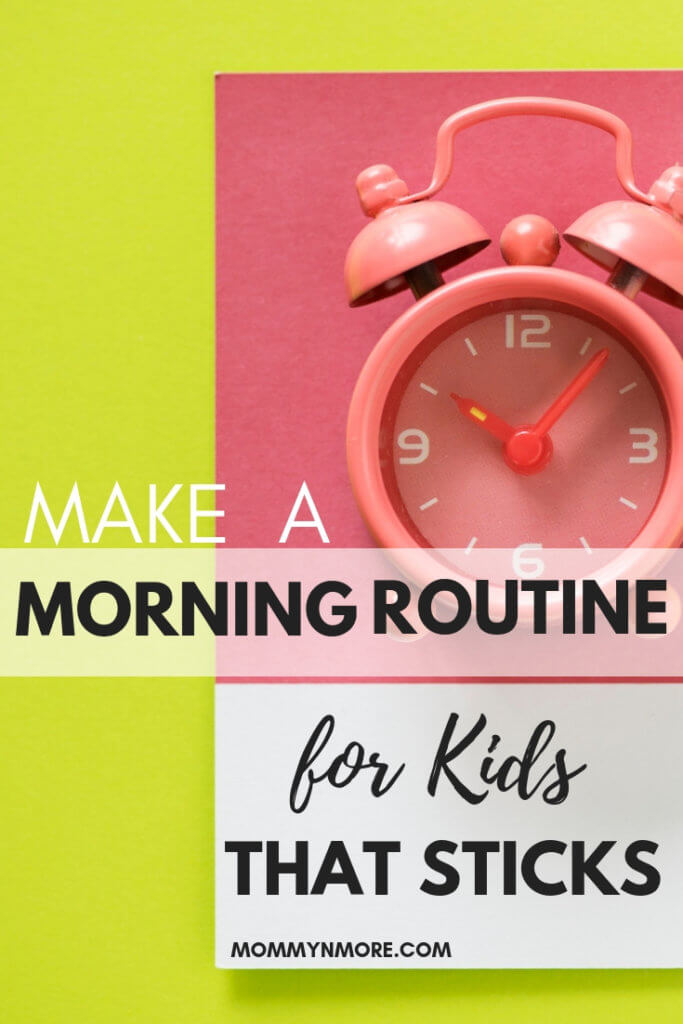 So, how's your morning routine? Is it working?
Does your little one take a bath or have breakfast first? Does your child enjoy it?
Btw, if you use the routine cards, please tag me! I'd love to know if they help.
Enjoyed this post? Share it!
Let's keep in touch!