What does FREEDOM mean to you?
Does it mean not having to worry about providing for your family's needs? Or perhaps having more quality time with your kids instead of spending the whole day at the office?
Maybe it means making a living doing something you love. Or feeling empowered by choices about how you work and live your life.
You get to work where you want and live the lifestyle you want for yourself and your family. 
Whatever it means to you, I'm sure everyone wants to have freedom.
I think it would be the most incredible thing to have work that makes you feel free, that makes you come alive. 
Can you imagine waking up everyday energized and excited to do what you love?
These days, a lot of moms, myself included, want the freedom to pursue our dreams while taking care of our kids.
We want to be there for their milestones, but we also want to pursue our passions and find our life's purpose.
We want to stop feeling guilty for chasing after our dreams — dreams that could make our lives better and maybe help other people too.
Now imagine, traveling while doing something you love.
You'd be in a five-star hotel in Greece quickly checking your email while your kids enjoy the pool. Wouldn't that be great? It's possible, you know. 
You can be a digital nomad — like Ricky Shetty.
Ricky Shetty works while traveling the world with his family. To date, he has been to 81 countries on six continents.
He is a father of three, a successful blogger, an international TEDx speaker,  a certified life and business coach, and a 5x Amazon Best Selling Author. He has organized a grand conference for all who want to live this kind of life.
Freedom Summit Asia Digital Nomad Conference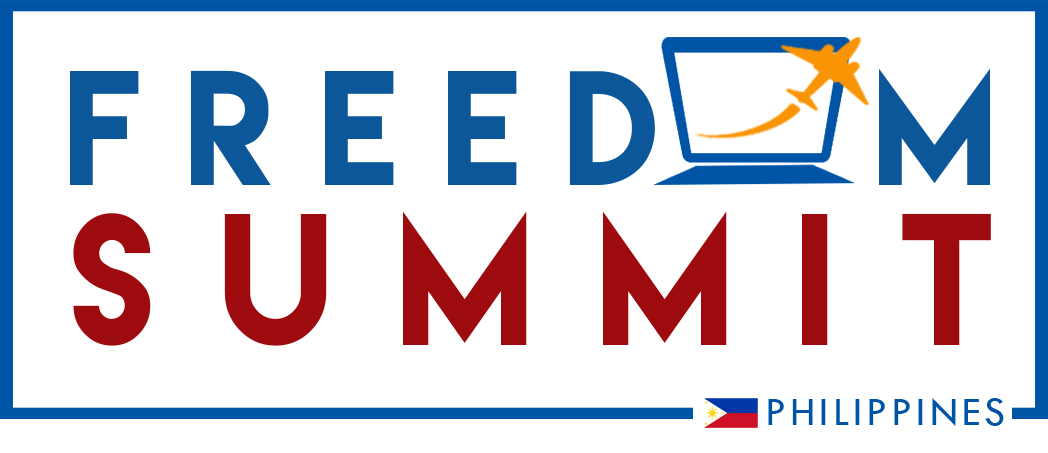 So, here are three (3) exciting facts about this upcoming conference.
It's the world's ONLY multi-speaker, multi-city, multi-country Digital Nomad Speaking Tour

It will be held in five (5)countries in Asia
And it's first stop will be here in Manila on March 30 to 31 in Paranaque.  The other countries include Malaysia, Singapore, Indonesia and Thailand.
It features over 50 remarkable international and local speakers
Imagine,  all these brilliant minds sharing with you valuable information about current trends in digital marketing. These people have cracked the code on how to be successful in the digital marketing world.
Some of these big names include Passive Income Expert Doug Vermeeren, Fortune 500 Corporate Trainer Darren Jacklin, prominent commercial financier Sua Truong, Fortune 500 Corporate Trainer Darren Jacklin, Social Media Academy Founder Nix Eniego, Maria Korina Bertulfo of Filipina Homebased Moms, Media Influencer Mitch Carson, John Pagulayan of the Freelance Movement Tribe and Celebrity Life Coach, Best Selling Author, Myke Celis.
Here are some of the best topics they'll cover:
How to Get Started as a Work-at-Home Mom

How To Live Financially Free, Location Free and Struggle Free

Balancing Family and Work

Your Uniqueness Is Your Genius, Unleashing it is Ours!

How to Build and Grow a 7-figure Online Business Using Your Personal Brand

Why The Filipino Freelancer Is The Best Person To Hire For Your Online Business

Passion + Purpose = Productive and meaningful personal journey
Ready to be be part of it?
Which topics would you love to learn about?
Enjoyed this post? Share it!
Let's stay connected!