With everything going on, it's important for us as moms to make sure we serve healthy and delicious food for our families. So, I'm sharing some practical tips on making healthy meal plans for you family.
Living a healthy lifestyle is something we need to do consistently. And a healthy balanced meal is one of the best ways to start.
Get everyone involved
Before the week starts, share meal ideas with your family.
Talk to them about what they'd like to eat. You need to consider their favorite foods, age group, and eating habits when making your meal plan.
It's also good to share some new food you'd like to prepare for them to try.
When everyone is included in the meal planning and preparation, it's more likely for them to eat and enjoy eating healthy foods. 
I noticed that when I got my daughter, who's a bit of a choosy eater, to help me out in the kitchen, she really ate the food we both prepared. 
Always consider fruits and vegetable when planning meals
We rarely eat meat. My daughter's growing up eating mostly fish. But since I could only count the number of fruits and vegetables she eats, I have to be creative.
I would make, among others, crispy kangkong, cauliflower pops, mac and cheese with squash. I also put in some cut up veggies in sauces for pasta dishes and also in soups.
Perhaps you could make fruit smoothies or add some fruits in their oats or cereal.
Go lean 
There are two main ways you can do this: cook without oil and eating leaning proteins.
Here are some ways you can cook without oil:
When sauteing, use a little amount of vegetable broth, wine, or water.

 Caramelize vegetables. You can do this by heating your nonstick pan, adding in a bit of liquid, then putting in the vegetables. For onions, add a pinch of salt to draw the moisture out and give you that characteristic sweetness. 

 Bake, roast, or steam.
Lean proteins, as defined by the US Department of Agriculture (USDA) is having lower than 10 grams of total fat and fewer than 95 milligrams of cholesterol per 3.5-ounce serving.
Some sources of lean proteins you could add to your dishes are white-fleshed fish, plain Greek Yogurt, lite tofu and skinless white-meat poultry.
Switch to yummy but healthy desserts
If, like us,  your family all have sweet-tooth, you can satisfy it by switching up table sugar to healthier sugar substitutes.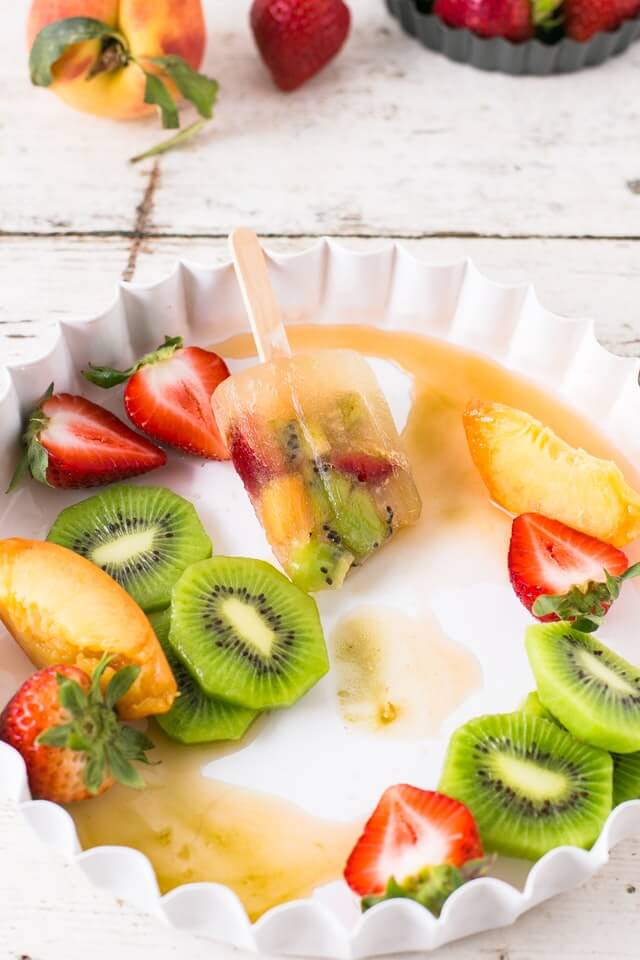 Some affordable alternatives are honey and coconut sugar. Honey has been proven by research to have anti-inflammatory and antioxidant effects.
You could also make frozen treats instead of store-bought ice cream. Simple freeze up some fruit juice (with honey if you like) in popsicle molds and there you have it! You could also add in some cut fruits.
I remember my daughter loved the dragonfruit and strawberry popsicles I made when she was younger. Now she's into avocado with muscovado sugar.
Limit intake of processed and fast foods 
While it's so tempting to stress-eat when everyone's at home, try to cut back on processed and fast foods. Instead, make sure to prioritize healthy snacks in your grocery list.
I usually serve my daughter some sandwiches instead of biscuits. I also offer some fruits.
It's good to take note of these healthy living tips. But my best advice would probably be to start growing your own food. That way, you can be assured about what your family eats. 
I've started growing water spinach (kangkong) in mason jars. I'll share more about starting your own vegetable garden soon.
How do you make healthy meal plans for your family?
*Featured Image credit: National Cancer Insititute via Unsplash.com
Enjoyed this post? Share it!
Let's stay connected!