My husband loves playing solitaire. I mean, he can spend hours making those interesting card sequences. Watching him play online got me interested again. I mean, sure I've played it before,  but I think his enthusiasm rubbed off on me quite recently.
And I wanted to share with you some things I love about solitaire card games.
But first, did you know that this game started during the late 1700s? Or that it's also called Patience (perfect for describing what you need to finish it)?
And there are many popular versions of this card game besides Klondike or classic solitaire, including Freecell, spider, pyramid, Tripeaks, and golf.
Interesting right?
Why I love Playing Solitaire
Like I said, I recently got hooked on playing solitaire. Actually, I chanced upon this awesome site called Solitaire.org which has dozens of FREE online solitaire games from the classic one to unique ones like Wild West and Christmas-themed solitaire. 
Yes, I'll get to these exciting versions as I go.
It Develops Strategic Thinking
I am a big fan of strategy games like chess so I enjoy playing solitaire. With this game, you need more than luck to win. And well, if I'm feeling competitive, I can develop better tactics to beat my previous score.
When I browsed through Solitaire.org, I tried the Wild West Klondike first.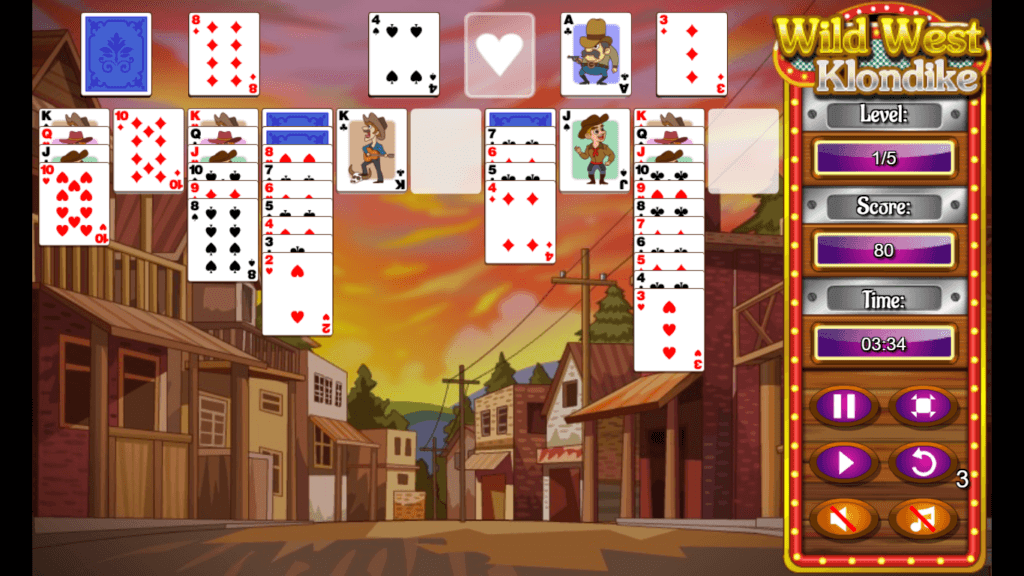 And it took me quite a bit of time to get the hang of this version but I can feel my brain doing a light workout.
I liked that there's a step-by-step instruction at the lower part and the fun cowboy-themed music. Yeeha!
It Keeps Me Busy Yet Calm
Playing solitaire during my free time makes me feel relaxed and clears my mind, especially these days when I'm home most of the time. Instead of worrying about things or being stressed, I focus on coming up with the card sequences needed to win the game. According to the

Australian and New Zealand Mental Health Association

, playing card games can reduce stress levels.
I don't know how but it's almost meditative or even therapeutic when I get in the game. Moreover, it's rewarding when I get to finish the challenge.
It's Super Fun
Of course, solitaire is an entertaining game. When I feel bored, I can just choose some of the interesting solitaire games. 
A few days ago, I actually tried the Christmas-themed solitaire game. I think playing it put me in a Christmas mood with the festive background music.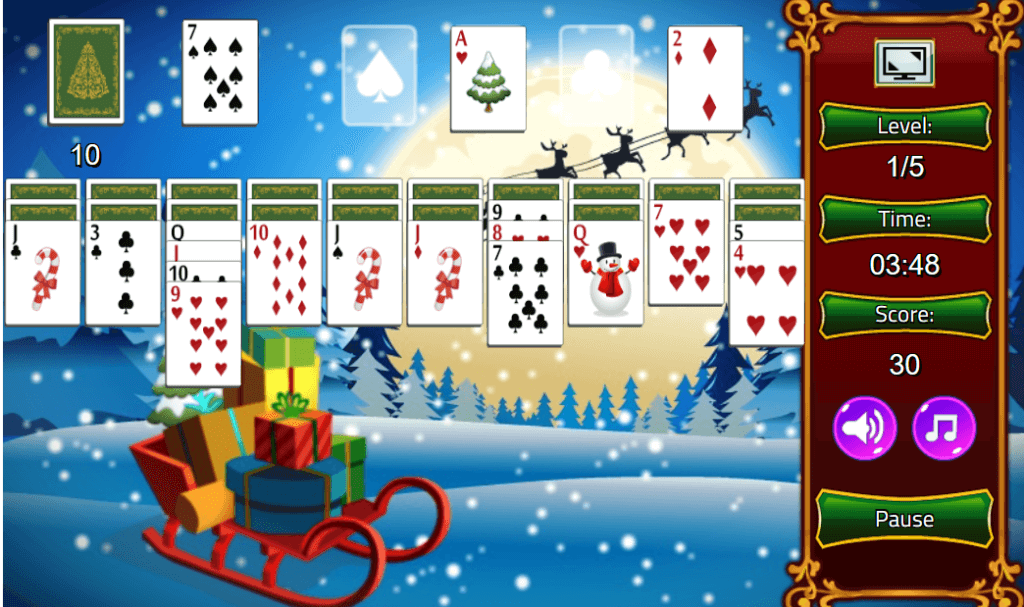 Perhaps on the weekend, I'll go for the pyramid-themed ones which look intriguing.
By the way, here are things that I really love about Solitaire.org:
 There are no bothersome ads

 You can play all the games without spending anything

I didn't need to set up an account or register for anything before playing
Besides solitaire, you can also play lots of other games like hidden object games, mahjong solitaire tile games, match 3 games and word games so make sure to check out the site I mentioned. You can even find popular arcade games like tennis and scrabble.
Do you also play solitaire? What's your favorite version?