Christmas is a busy season especially for us moms. And delicious food is the highlight of Christmas parties, reunions and of course, Noche Buena. Everybody's looking forward to the delectable dishes and spending the holidays with loved ones.
As homemakers, we're usually in charge of planning the menu, cooking, and even decorating for this festive season.
Mega Prime's Celebrations Pinasarap
That's why it's really timely that I got to join Mega Prime Quality's holiday workshop recently at SM The Block Atrium with some Prime Club members, co-bloggers and their kids and other members of the media. There were also celebrity moms and  Mega Prime brand ambassador Marian Rivera.
Everybody looked posh in different shades of red. They have a kiddie and Santa's corner too.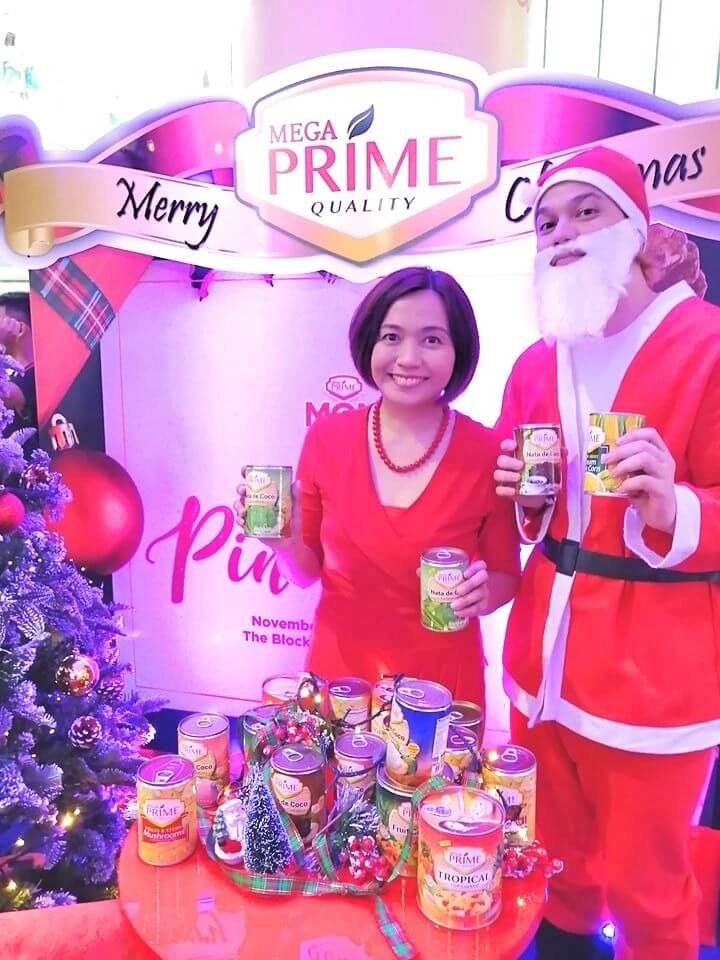 Celebrity Chef Rosebud Benitez  whipped up some delicious holiday dishes. First, she showed us how to cook an easy and healthy veggie pasta dishwith Mega Prime Mushroom Pieces and Stems and Mega Prime Green Peas.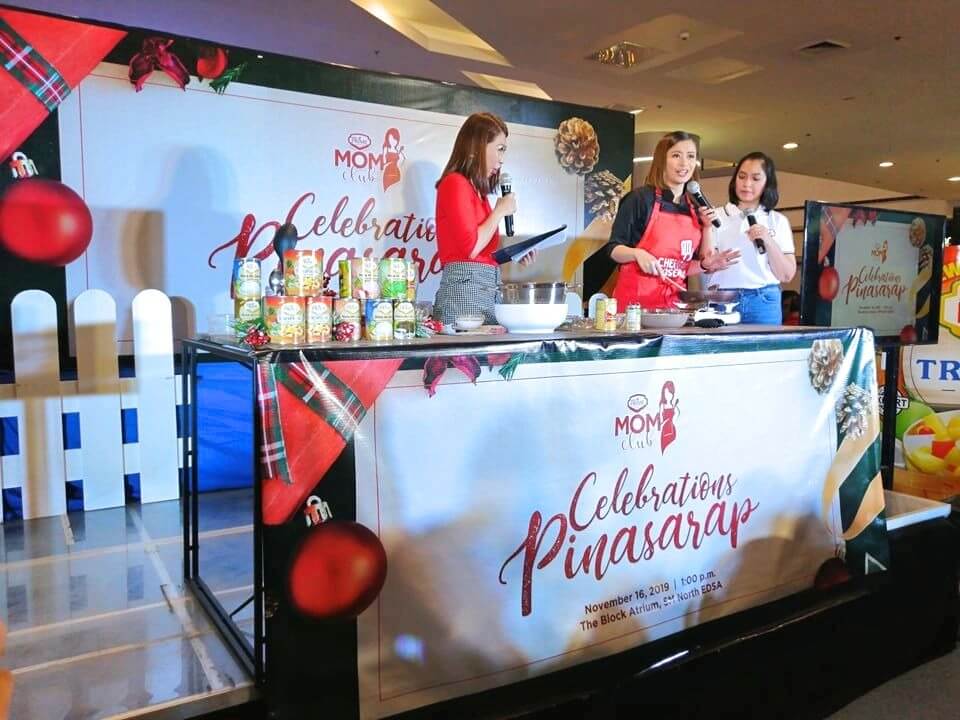 She also served up Peach and Mango Mocktail for everyone using Mega Prime Peach Halves. 
Do-it-Yourself (DIY) Terrarium By Celebrity Mom Say Alonzo
Guest celebrity mom and her son Asher showed us how to make a DIY WInter Wonderland Terrarium. I think it's a great bonding experience for us moms and our kids. We made our own terrarium with decorative hollies, a Santa figurine and tiny Christmas trees. 
I love DIY projects so I enjoyed her demo. A few years ago, I crocheted a Christmas centerpiece and ornaments. You can also learn how to crochet and even make your own Christmas gifts!
And I also got a few awesome ideas which are eco-friendly and will save us money. You could attach your kid's drawings and turn them into wrapping paper. Old newspaper, and unused fabric could also be fantastic for wrapping gifts!
Creamy Fruit and Nata de Coco Recipe
Here's a yummy recipe for Creamy Fruit and Nata de Coco made with Mega Prime Tropical Fruit Cocktail and Mega Prime Nata de Coco. (I love Nata De Coco!)
Ingredients
1 can Mega Prime  Tropica Fruit Cocktail
3 large mangoes
1  can (425 g) Mega Prime Nata De Coco
1 1/2 cup condensed milk
200 ml whipping cream
250 gm all purpose cream
Procedure:
Cut mangoes into cubes and place in a bowl.

 Add the fruit cocktail,nata de coco, condensed milk, whipping cream, all purpose cream them mix together.

 Put in an air tight container, refrigerate for at least 30 minutes.

 Serve chilled.
I'm sure you'd love making this with your little ones this Christmas.
By the way, this workshop was organized by Prime Mom Club, a growing community  of moms which aims to help us improve our skills in and beyond the kitchen. They have all year round events which are interactive and engaging.
Prime moms get exclusive invites to these events featuring experts and celebrities.
The good news is you can be Prime Mom too!
Just sign up at www.primemomclub.com to get the inside scoop about their perks and upcoming events. 
What's on your Christmas menu this year? Which Mega Prime product do you love?
Let's stay connected!