It's the most wonderful time of the year once again! And if you're scrambling to setup your home for the holidays or make those last-minute gifts, I've got some super easy crochet projects that will surely make the holidays brighter!
I've done some of these projects myself and I can tell you, they're perfect for us uberbusy mommies. You can use some of them as ornaments for your home and others as handmade gifts for friends and family. Even if you're just starting to learn crochet or just have 10 minutes a day to spare, I'm pretty sure you can find one in this list that would be be just right for you!
Ready to get those crafty hands working? Don't worry, I got the patterns covered! Here's a list of holiday crochet tutorials:
Christmas Ornaments
If you're looking for an easy beginner friendly snowflake ornament to add a touch of Winter Wonderland to your Christmas tree, Expression Fiberarts has one for you. This snowflake uses juts basic stitches but the result is pure elegance!
You will surely love this mini crochet stocking by Bethany Dearden. Hang a few of them on our Christmas tree or fill them with sweet little treats! Make them plain or switch it up and make extra colorful ones.
Bella Coco is one crochet designer that makes simple yet adorable patterns. This Christmas tree ornament would be a fun and cute way to spruce up your decor this year.
Nothing says Christmas is here like poinsettias everywhere! This bold red flower is a symbol of the holiday season and is commonly used in floral displays.
Deck the halls with boughs of holly falalalalalala…so goes one popular Christmas song. So what are you waiting for? I'm sure in your spare time you can make these small leaves with berries!
Last Minute Christmas Gifts
Oh my! You forgot to give someone on your Christmas lisr! Don't panic,you can still give Christmas gifts until the first Sunday of January which is also known as Three Kings' Day. That'll be on January 6! So, here are free and fast patterns you can make now!
For your new mom and preggy friends, these delightful baby booties will be the perfect Christmas gift. I actually made a pair for my daughter before she was born.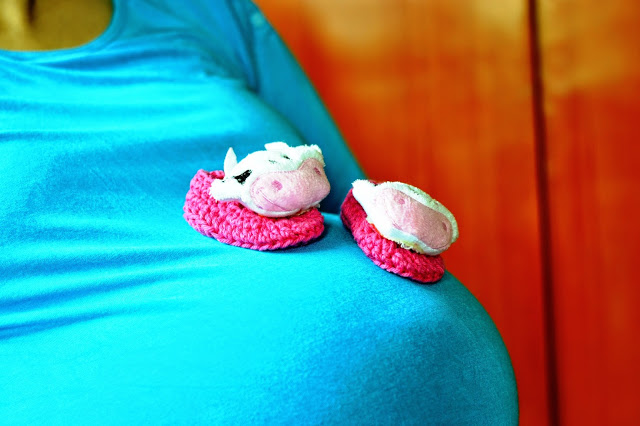 If you just started learning crochet and practically have no time to try other patterns, this simple but cute heart pattern is a lifesaver. Just make a bunch as gifts and I'm sure you'll make their hearts melt.
For your mommy friends who love entertaining, you could make them a set of these lovely coasters and I'm sure they'll remember you every time they have guests over!
For your sassy sister in law, I'm sure they'd love a pair of these cute scalloped boot cuffs in their favorite color! I'm sure they'll be showing them off as part of their winter OOTD!
Your mother in law deserves something cozy for the cold weather so better start making her this warm but incredibly easy to make scarf from Fiber Flux.
For your neighbor who loves to cook and bake, make her a tea towel holder. You can even make these with your extra yarn. Just make sure to make one that compliments the color of her kitchen. She'll be bringing you some muffins soon!
If you forgot to give one god daughter a present, hurry and make her a headband! The great thing about this pattern is it fits all sizes from infant to adult. So whether she's six or sixteen, you can definitely crochet her one.
Everyone loves a good cup of hot coco in this weather, so just about anybody would appreciate a handmade mug cozy from you! They are easy as pie! You'd probably finish three before your fave TV show ends! 
Last year, I made one for my co-mommy blogger Nina of JustGoNina for the Mommy Bloggers Philippines (MBP) Gift Swap.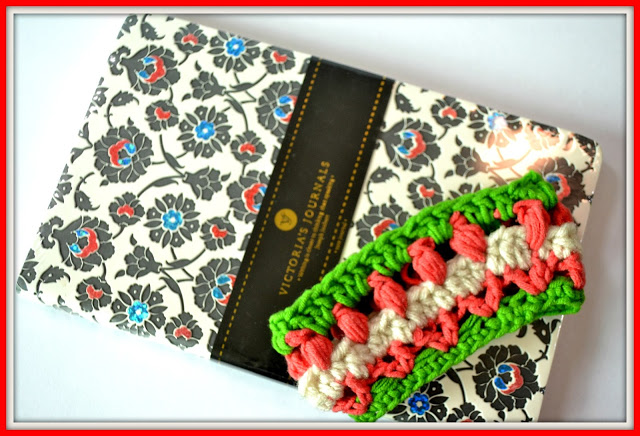 Want to make some bookmarks for your child's friends? Here are some playful ones inspired by Captain America, Minecraft and Mickey Mouse.
For your bookworm co-worker, I'm positive she'd love this dainty daisy bookmark. It's one of those simple things that can make a person smile. That and a good book of course.
Hope you got some holiday gift options for your loved ones in this post! Share away! Someone might need last minute gift ideas too! Happy Holidays!