Have you started Christmas gift shopping yet? I haven't.
I started crocheting some Christmas ornaments though. It's been awhile since I last crocheted something. I think I made a post about last-minute crochet Christmas gifts some time ago.
Anyway, if you haven't still completed what's on your list, don't worry.
I've rounded up several beautiful handmade items made by some amazing mompreneurs you could get as gifts for your family and loved ones.
And even for yourself!
I'll be sharing a bit of their business back stories and showcase some of their lovely items.
So, let's begin shall we?
From Mama With Love is a small business run by best friends and mommies, Paula and JM.  It started in 2017 when JM decided to post their products online.
You see, JM crafts handmade bows. Meanwhile, Paula began sewing bibs out of boredom when she was pregnant with her second child.
Then JM's cousin bought some from them. And that was their first order!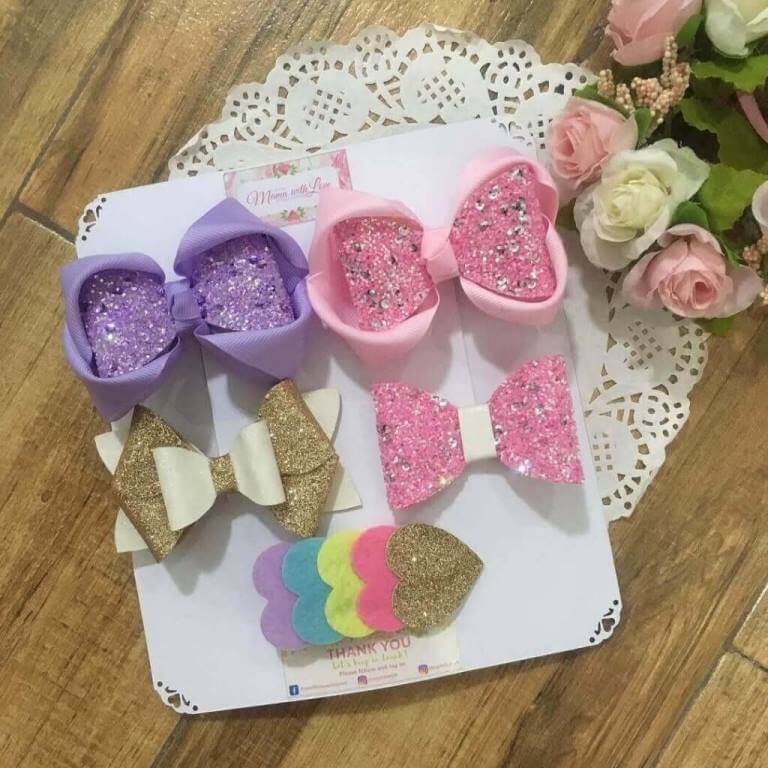 This soap and shampoo online shop started out early this year. And it's named after the mompreneur's daughter Aja.
Ara, the mompreneur behind Ajabon, decided to name their business after their daughter since it wouldn't have started without her.
Well, they became interested in organic products when Ara developed pruritic urticarial papules and plaques of pregnancy (PUPPP). This condition is characterized by rashes that start out on the abdomen then spread out.
While not harmful for the pregnant mommy and her baby, it can be pretty uncomfortable.
She was searching for alternatives to over-the-counter (OTC) medicine and chanced upon a Youtube video of an Indian woman sharing the benefits of moringa (malunggay). 
So, they looked for moringa products to buy but they were too pricey. She and her husband decided to make their own moringa soap.
About two months postpartum, Ara experienced severe hair loss. This gave them the idea to make moringa shampoo as well.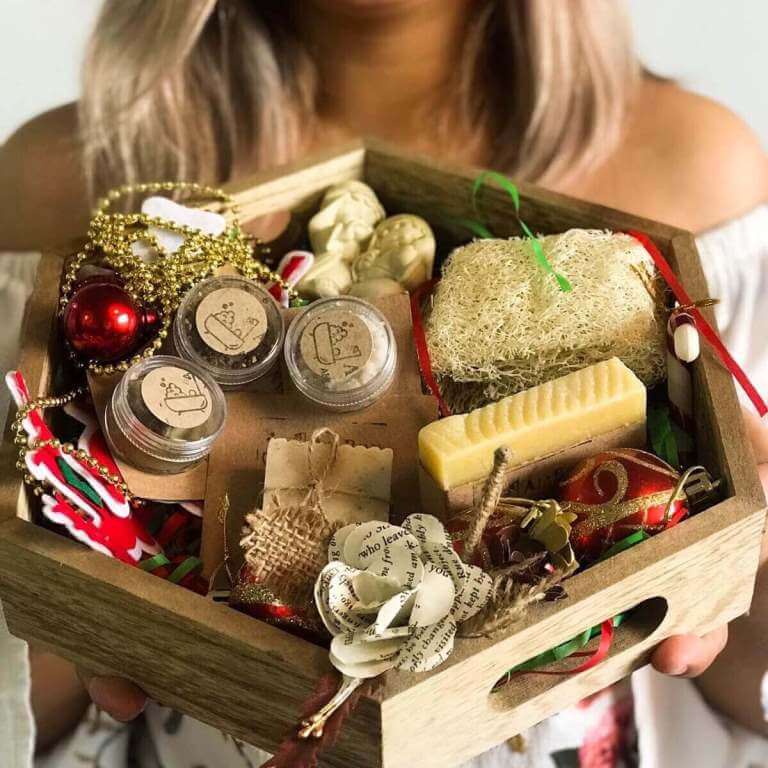 It's amazing that they were able to come up with a tangible solution to a problem. I think a lot of thriving businesses start out that way — finding a solution to a target market's problems.
Give people what they need. 
Maria started making quiet books for her two sons in 2017 because she wanted some time for herself. She also made a quiet book as a gift for her friend's daughter.
She then posted her quiet books on social media and was overwhelmed with the positive response. Soon, her friends were asking her to make for their kids.
That's why Maria decided to make and sell quiet books. She thinks the magic of quiet books has been life-changing for her and her two boys.
This business started out as a hobby for mompreneur Mary Grace who has two kids. She's very creative and she got into cake artistry with her first born.
When her daughter Ave was born, she thought of making her bows. She then asked her crafty friends where she could get the materials she needed. 
And from there she explored using leatherette into chord holders, key chains, and tassels. You could get a variety of local handmade Christmas gifts from this online store!
Mrs Gift Boxes features their signature #TeaTimeInABox by mommy Jaycelle. She got the idea at a holiday party two years ago.
At that time, she wondered if they had tea cups along with the assigned desserts. There were none so she excitedly brought some of her fine bone china teacups.
Everyone at the party was thrilled when they saw how beautiful they were. Since then, she's been sharing her love and passion for beautiful things.
#TeaTimeInABox is about giving a gift experience in a box — picture having tea with your favorite person or even just by yourself during your well-deserved momME time.
So relaxing, isn't it?
Ten/Twenty Kids is a social enterprise that crafts sustainable toys to celebrates the creativity of kids and the craftsmanship of Filipinos, while providing work opportunities for stay-at-home moms. 
It was founded by Jamie Naval, a fashion and textile designer, who decided to start this passion project in April 2019 after seeing first hand the amount of waste produced by the textile and fashion industry.
With sustainability in mind, she then took a short course on textile design at the Central Saint Martins in London to learn the appropriate ways to treat fabric and decrease textile waste.
Apart from making quality toys out of upcycled materials, Jamie enjoys teaching kids about sustainability through arts, crafts, and other creative workshops.
By the way, Ten/Twenty Kids is one of the shops on Forth Co, an online marketplace for eco-friendly and ethical fashion here in Asia. Though right now, I think their products are only available on The Spark Project.
When mommy Moss, who's a nurse by profession, resigned from working as a claims adjudicator at a medical insurance company, she thought about what to do next.
Her three kids loved to draw and color. She tried melting crayons and selling it to her friend. It became the party favor for the first birthday of her friend's daughter.
Since June this year, she's been making crayons in all kinds of shapes. And she's always excited when there's a new order!
Another online business you could check out for local handmade Christmas gifts is Marikit Knots and Handicrafts.
This business venture by mommy Mary Ann popped up from an entirely different passion of hers: plants. She loved having a variety of plants at home.
As she was searching online for plant hangers, she came across macrame, the art of knotting cords made of nylon, silk, cotton, and even leather into a pattern.
Then she thought of incorporating her wall macrame designs into traditional hand-woven bags (bayongs} from Laguna and called them Macra-bayong.
Each design of the Macra-bayong is named after several positive qualities of a Filipina: Maaruga (caring), Masinop (neat), Malambing (affectionate), Mapagmahal (loving), etc.
Seizing this opportunity to help others, Mary Ann started training women in her community for help them provide for their families. Each product shows these women's effort and unique artistry.
Besides the Macra-bayong, Marikit Knots and Handicrafts has a variety of products including knotty Christmas Trees Christmas wreaths, water bottle holder, plant holders, bags, and earrings.
There you have it! Hope you got some great gift ideas!
And even felt inspired by these women who are putting their passion into action! They're helping their families and communities too!
Lastly, we'd love it if you give their social media pages a like and share them on your Facebook timeline.
Let's support these hard-working and talented mompreneurs! Buy local handmade Christmas gifts!
Support local! Support handmade!
Which local handmade online shop are your favorites? What are their products?
Let's stay connected!