My skin has been one of my biggest insecurities. I've had troubled skin since high school so achieving healthy glowing skin has been nearly impossible for me. I followed rigorous skin rituals and consulted dermatologists but unfortunately, doing so did little to improve my skin. Not even makeup helped me feel better.
A few years ago, I  actually tried using glutathione for its antioxidant properties. Though I wasn't consistent, I noticed my skin had improved. My then boyfriend (now my husband) used it routinely and we all saw that he became fairer. They say the effect varies among individuals, but the good thing is, we didn't experience any adverse effects. 
Recently, I was introduced to a new brand of dietary supplements made in Japan called NuEssence that may help us achieve smooth, young-looking and glowing skin.  It comes in two variants: NuEssence Collagen Dietary Supplement and NuEssence Glutathione with Mangosteen Dietary Supplement.
This feature is brought to you by Nu Essence. All opinions are mine. This post is not meant to treat or diagnose and should not take the place of personal consultation, as appropriate, with a qualified health professional. Before taking any dietary supplement, always seek the advice of your own doctor in connection with your condition (pregnant, breastfeeding, diabetic, with thyroid problems) and health concerns. That way, your doctor can check on any potential side effects or interactions with any medications. 
Beauty and Wellness: Collagen and Glutathione
Recently, there has been so much hype surrounding dietary supplements that fight aging and oxidants in our bodies. Two popular substances used are Collagen and Glutathione. Now, before I share about NuEssence let's get to know a bit about these substances, shall we? They are the primary ingredients in the two variants available.
Collagen
This fibrous protein occurs throughout the body but primarily in the skin, bones, and connective tissues

Our skin contains up to 70% collagen but declines with age

Collagen gives the skin strength and elasticity and also plays a role in replacing dead skin cells

Collagen  supplements may help relieve painful symptoms and improve joint functions in people with osteoarthritis

Several recent studies have shown that oral intake of collagen helps reduce wrinkles and increase moisture in the skin.
Risks and Side effects:
Possible side effects of taking collagen include an increase in calcium levels or hypercalcemia. When you have too much calcium in the body, you may experience constipation, bone pain, nausea, and abnormal heart rhythms. Collagen from marine sources may also cause allergic reactions. 
Glutathione
Glutathione is a peptide consisting of three amino acids ( L-cysteine, L-glutamic acid, and glycine) that is produced naturally in the liver.

It is involved in many vital functions such as tissue building, protecting cells from oxidative damage, and promotes cell function in the immune system.

Recent research support skin lightening effect of oral glutathione and its anti-aging properties.
Risks and Side effects:
According to research, taking glutathione long-term has been associated with lower zinc levels. People who are allergic to milk protein are advised against taking any form of glutathione. Experts have not yet determined if taking glutathione is safe during pregnancy and breastfeeding.
The NuEssence of Young-Looking Skin: Collagen, Glutathione+ Mangosteen
NuEssence Collagen with L-Ascorbic Acid + Vitamin E + B1
Formulation: 300mg fish collagen, beer yeast extract,  chondroitin sulfate, calcium stearate, L-ascorbic acid, Vitamin E, Vitamin B1, crystalline cellulose, ceramides
Available in 30 and 90 tabs
NuEssence  Glutathione + Mangosteen+ L-Cysteine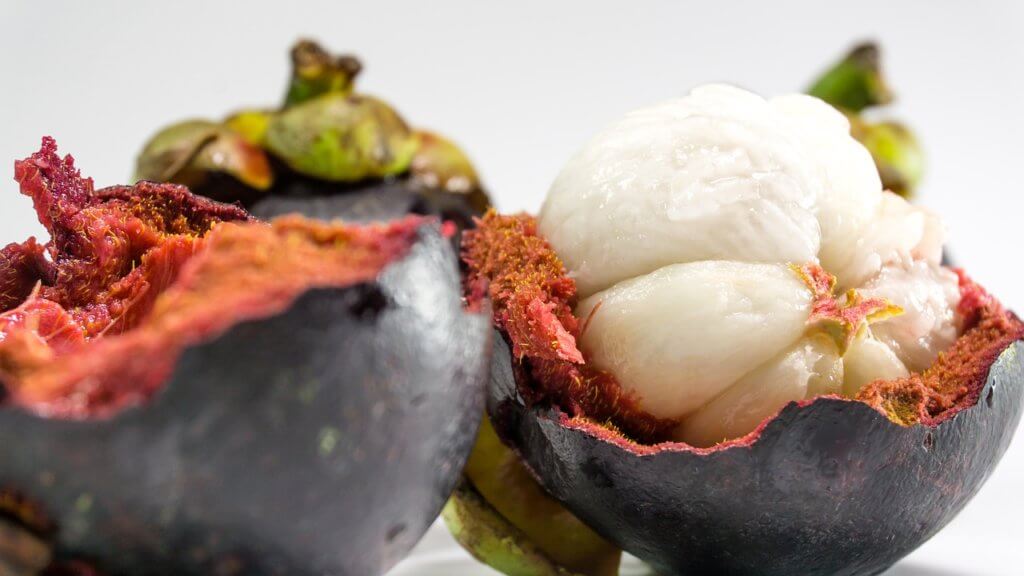 Formulation: 300 mg glutathione, maltose syrup, sacccharide isomerate (cornstarch), L- Cysteine, calcium stearate, silk peptide, mangosteen, silica, ceramides
Available in 30 and 90 tabs
The fruit peel of mangosteen has bioactive substances such as flavonoids and phenolic acids which can help prevent premature aging and rejuvenate the skin. It also reduces the risk of inflammation and chronic diseases.
Wondering where to get NuEssence? NuEssence dietary supplements are now available on Lazada Philippines and all Watsons stores nationwide! Coming soon on Beauty MNL and Mercury Drug stores. Find more info on the NuEssence Facebook page!
Have you tried taking any supplements for your skin? Would love to know about your experience!
Enjoyed this post? Subscribe below!
Let's keep in touch!