Since everybody's adding to cart these days, I just wanted to share a shopping platform I recently discovered called Edamama PH! While there are probably hundreds of mommy and baby e-commerce stores around, let me tell you why we enjoy hanging out and shopping on this platform!
You'll have a personalized shopping experience at Edamama PH
If you go to their site, you can see a smart filter. You can select the product type, age, gender, and brands. So, you don't have to waste time looking for the stuff you need.
You can also subscribe to their newsletter to make sure they share with you products and information that are suited to your needs.
It has awesome shopping deals
Everybody wants to save money, so it's great they have Deals of the Week. Aside from these, they also offer FREE shipping from time to time.
It's a one-stop shop
From baby items to household products, you can browse through a wide array of items at Edamama PH. I recently got a Tiny Buds Bottle wash, a big reading book, and a liquid crystal sketch pad for my little one.
My mother-in-law likes to use bottle wash to clean fruits and vegetables. Sometimes, we use baking soda too.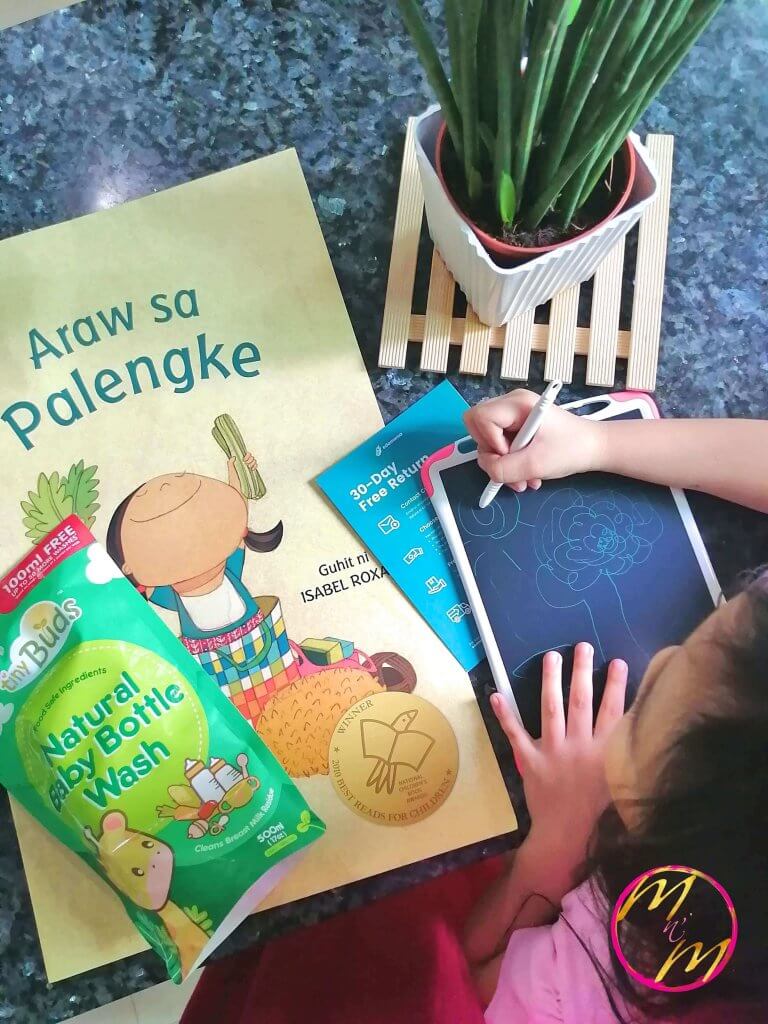 The transaction was fast and easy. I got my order in just a few days. They were all well wrapped too.
They offer interesting classes
When you go to the Classes tab, you'll see a lot of workshops available. With the stresses and restrictions of the current pandemic, they are highlighting their online learning classes.
You can have painting classes for your kids who are drawn to arts or even yoga if you're feeling stressed out. Every class has the information you need so you just click the Sign-Up button.
If the class is still being offered, then it will lead you to a Google form so you can fill in the needed details.
You can get 'beans' which become money
I really like this feature. As I mentioned, I shopped at Edamama PH recently and I was pleasantly surprised to know that I got 7 beans.
Beans are reward points that you can get by signing up, buying products, and many more. One (1) bean is equivalent to one peso (P1). And I don't think Edamama beans expire.
So, I think it would be fun to collect some beans on Edamama. 
GET P250 OFF when you use my Referral Code
Yes! You get P250 when you use my referral code Madelene324180 with a minimum purchase of 1,000!
So exciting, right?
What are you going to buy on Edamama PH?
Edamama Ph
Website | Facebook | Instagram
Liked this post? Share it!
Let's stay connected!