It's really important for everyone to keep our teeth and gums healthy.  If not, we could have issues later on– like tooth decay, toothache, and gum disease. 
I've had my fair share of dental issues, from crooked teeth to crowding. I've had to wear braces for years.
But lately, something has been bothering me. It wasn't exactly painful but quite uncomfortable. I've found it hard to concentrate on  house chores and get a good night's sleep, to tell you the truth.
Affinity Dental Makati
It was timely that I had an appointment set at Affinity Dental Clinics Makati. I went with my husband and toddler on a rainy Friday afternoon, a bit apprehensive about my dental visit.
Their warm and friendly staff greeted me. The posh modern furnishings in the lounge area made me feel instantly at ease. I was in good hands, I thought to myself.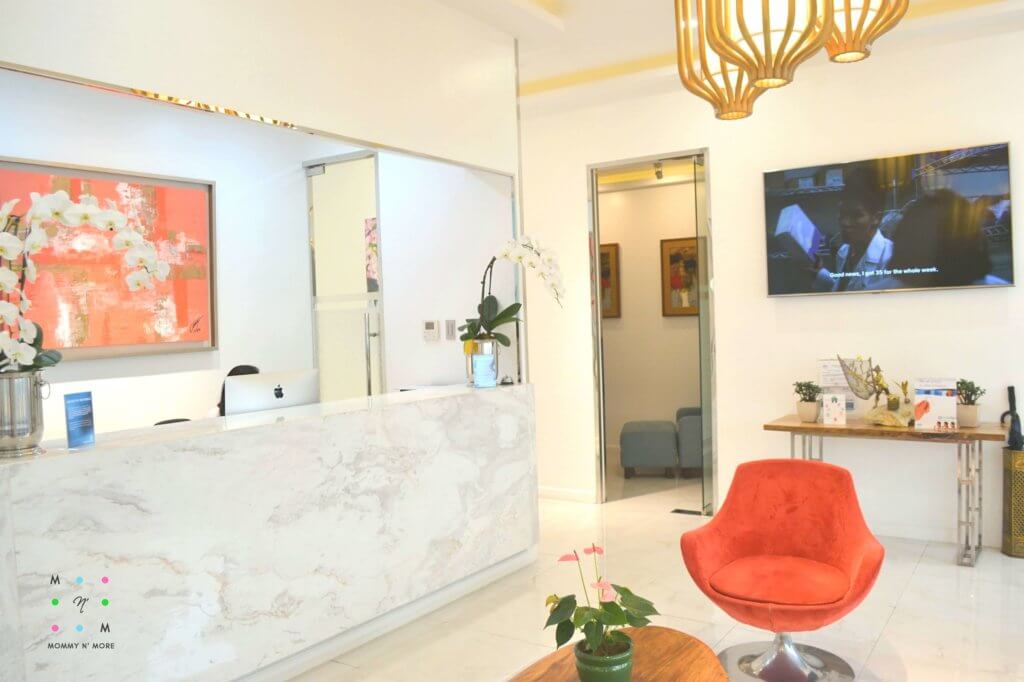 One of my former fave TV series, Grey's Anatomy, was on and there were lifestyle magazines to read.
I also got a quick tour and was really impressed by their cutting-edge equipment and attention to detail.They have the latest dental xrays that produce clear and sharp images and best of all, reduces the patient's  exposure to radiation compared to conventional ones.
They even have a whimsical room for their kiddie patients. 
After a few minutes, I was then led to one of their spacious rooms. Dr. Raia, the young and friendly dentist who attended to me, and her assistant briefly assessed the condition of my teeth and gums and had an x-ray done.
Well, the x-ray result showed that some of my teeth needed filling and the two remaining  lower wisdom teeth needed extraction. Dr. Raia explained that this needed to be done to prevent  possible gum infection and future jaw problems. My gums were reddish and bled easily too so she recommended oral prophylaxis for the next visit.
Prevention Is Better Than Cure: Flossing
Remember the discomfort I mentioned earlier?
It turns out it's from the food debris that was irritating my gums. Dr. Raia explained that I needed to regularly floss and even showed me how to do it properly. 
I must admit I rarely flossed but now  I realize that  even the smallest effort counts a lot when it comes to our health. For this first visit, I was beyond happy as a client.
Affinity Dental Health Services: Oral Prophylaxis
Besides flossing, oral prophylaxis or teeth cleaning is another way to prevent dental problems.  So as recommended, I had it done during my second visit.
During the procedure, my lovely dentist, Dr. Isa used a scaler to get rid of the plaque and tartar. She then flossed and brushed my teeth.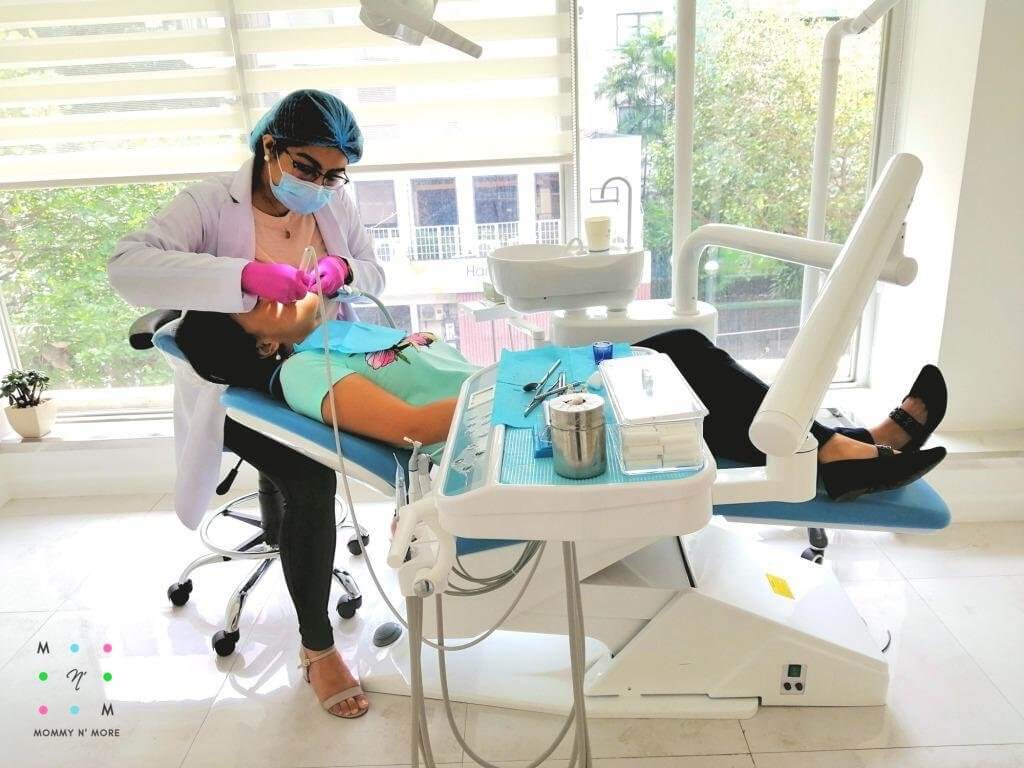 Did you know you need to have oral prophylaxis done every 6 mouths to keep your teeth and gums healthy? You'd need to have it more often if you're wearing braces.
After the procedure, I  took the chance to ask questions about oral hygiene for toddlers. She said that it's great if a toddler could have her first visit by age 2 or 21/2 just to get acquainted with the dentist.
As for brushing, she said to use gentle circular strokes and make sure that the surfaces of the teeth will be cleaned. And all the while I thought it was up and down!
Overall, I was comfortable during my visits to Affinity Dental Clinics Makati. Aside from the pleasant ambiance and modern equipment, I really appreciate how detailed the dentists were in giving instructions about oral hygiene.
They were also friendly and patient in answering my questions. The services maybe pricey compared to others but for the quality, I think it's definitely worth it.
It feels great to smile!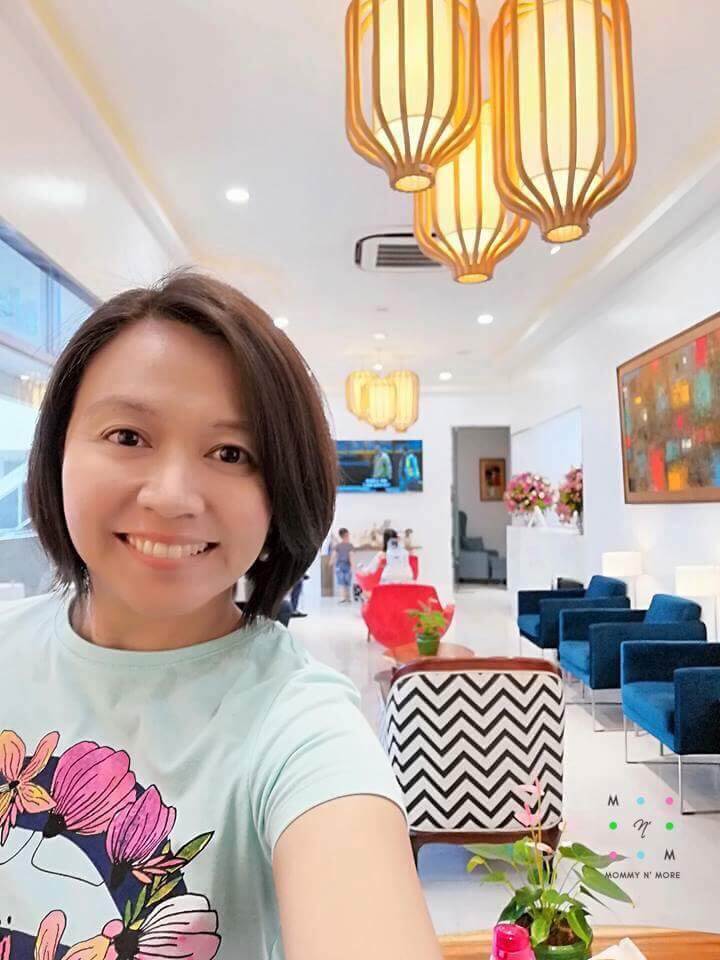 Affinity Dental Clinics Makati offers a wide range of services from simple teeth filling to orthodontic braces and dental implants. 
I'm looking forward to our family's next visit. Hopefully, their playful under-the-sea themed room would get my little girlie excited to sit on the dental chair!
AFFINITY DENTAL
Enjoyed this post? Subscribe below!
Let's keep in touch!