With the COVID-19 pandemic cases rising in the country, a mom like me can't help but worry. And do everything to protect my family. That's why I'm sharing a brand of mask we trust and regularly use: Air Queen Nano Mask.
The Air Queen™ Nano Mask is a full FDA-approved N95 substantial equivalent
They're able to sieve through at least 95% of particles present in the air, including bacteria and viruses like severe acute respiratory syndrome coronavirus 2 (SARS-CoV-2) which is responsible for the COVID-19 pandemic.
But only hospital and medical staff should use N95, we needed to find alternatives. While the CDC says it's okay to wear cloth masks, we really feel much safer wearing Air Queen's Nano Masks.
It's breathable 
According to a March 2020 study comparing N95 and nanofiber masks used during nursing procedures, the latter proved to be more breathable. Moreover, it's better in terms of facial heat, itchiness, speech intelligibility, and facial pressure.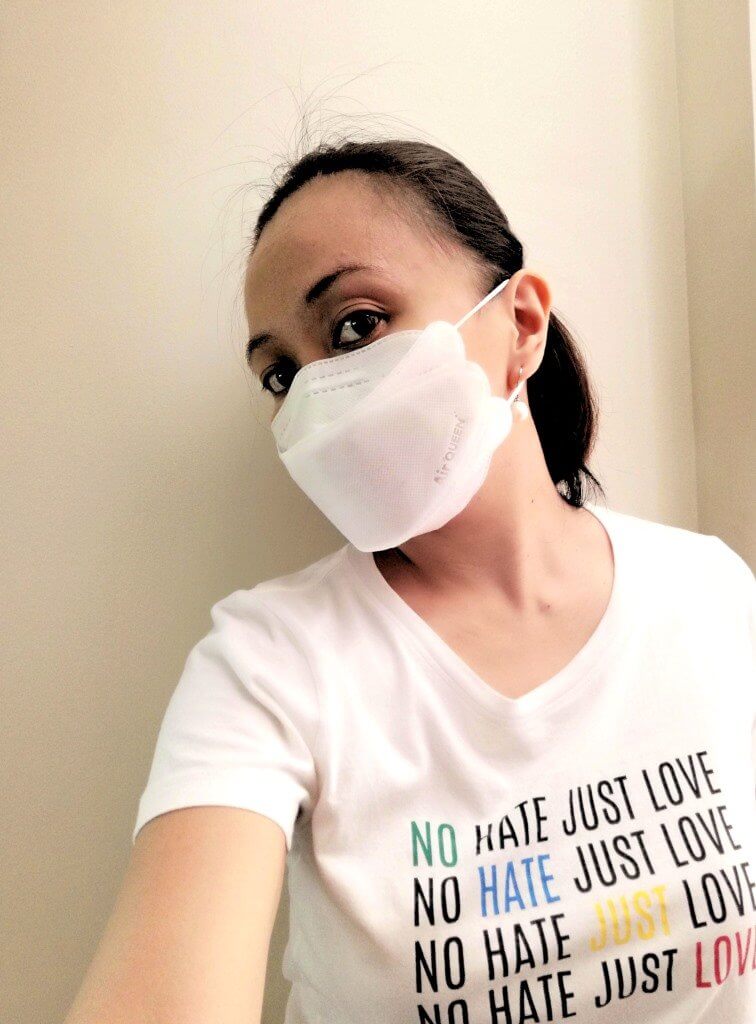 It has an equivalent mask for kids called Airbon™ Children's Nano Mask
I love that they have a mask designed for kids. Like the AirQueen Nano Mask™, Airbon Nano Masks have exceptional filtering capacity, breathable, lightweight, and ergonomically designed.
It's lighter than a sheet of paper!
Amazingly, it uses advanced nano-fiber technology that has 0.1 μm filtration efficiency to protect our little ones against airborne bacteria and flu pathogens.
It's reusable and can be easily cleaned
According to a recent study by Japanese and Korean researchers, AirQueen masks can be effectively sanitized by spraying it with 75% Ethanol.
And you can do this for 30 days! Incredible, right?
In contrast, when you clean an N95 mask, a mask with melt-blown (MB) fiber with ethanol, its filtration efficiency considerably decreases.
It's very comfortable to use and fits really well
These days it's hard to find masks that are designed for comfort. Some masks are hard to put in place while others are plain ill-fitting.
I have tried both local and foreign n95 masks and other Korean brands but I found AirQueen the most comfortable. I didn't have to constantly adjust it.
And the straps are not hurting my ears even if I use it the whole day— literally. 
You see, after I went to the dentist a few weeks ago, I thought I'd just wear a mask for several days— just in case.
I know, it might be the anxiety talking since the dental clinic I went to actually had very strict health protocols.
My dentist, her assistant, and I all wore complete personal protective equipment (PPE). Besides this, the room was cleaned with cleaning products and UV light known to destroy the SARS-CoV-2 virus.
Anyway, even if I wore my AirQueen masks for a long time, my skin wasn't irritated or itchy. 
So if you'd ask me now what brand I'd continue to use for my family, I only have one brand in mind: AirQueen. 
Note:This post recognizes and respects all trademarks and trade dress. This is a personal review of the product and must not be taken as expert opinion or medical advice.