When I was in elementary school, I used to compete in chess. No, I wasn't in any nationwide competition but I was honored to represent my school in a few district meet-ups. It was a long time ago but last weekend, I was hit with a sense of nostalgia recently when I attended the 25th Shell Active Chess Grand Finals at the SM Mall of Asia Music Hall last Sunday.
But this scene was far from the ones I've joined.Since 1992, Pilipinas  Shell Petroleum Corp. (PSPC) has sponsored this annual contest to harness the talent of the Filipino youth in chess. In its last grand finals, forty-eight of country's top young chess players who survived the intense regional eliminations battled it out for the win.
Moreover, chess grandmasters and previous champions were there for a friendly match. It was both intimidating and inspiring to be there even though I wasn't playing. Every moment was intense as each player strategized to win.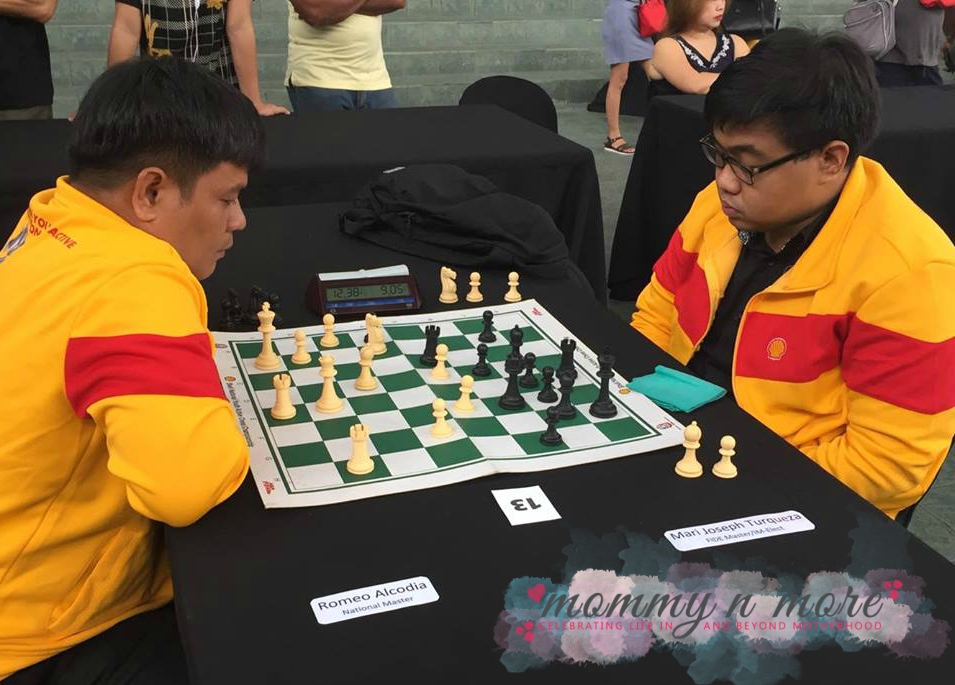 It's been a while since I played chess. To be honest, my skills are rusty. But my love for the game remains even just as a hobby. Chess has taught me a lot of  valuable lessons in my short stint as an amateur player. I'm sharing some of them with you.
First, think before you act. I can't remember how many games I've lost due to my eagerness to just get hold of an opponent's piece that I failed to anticipate their attack. It was bait and I got trapped! A lot of seemingly good opportunities in life may just be fool's gold so it's best that we're vigilant. Ask, "Why is he putting his Queen forward?" "What's his next move?"
Second, practice makes progress. These players have probably put in a lot of hours in training to get to this point. Patience and dedication are needed to get far. I used to hear the saying, "Practice makes perfect." And I often countered with , "But we're not perfect so why practice?" Haha. As a mom, I'd much rather focus on my child's progress, rather than perfection. Actually, today, my toddler drew two faces, my husband's and my own. It was  just a bunch of squiggly circles for the faces and the eyes, and wavy lines for the mouth, but coming from my  two-year-old daughter it was something special. She was drawing our faces and it wasn't just a dot. That's progress, right?
Third, learn from others and know thyself. As in any strategy game, it is important that we keep at it, especially for those who plan to make it into a career. Battles on the board and in life reveal a lot about ourselves. Are we sore losers? Do we learn from our mistakes or keep repeating them? Do we know what's really important?
I don't know about you but there's something about chess that makes me a bit philosophical. Anyway before I get carried away, kudos and thank you to Pilipinas Shell Petroleum Corporation for challenging and building our youth for more than two decades! I hope more companies follow your lead and support our talented athletes.
As for me, I think I'll probably teach chess to my daughter one day when she's interested. That is if I still remember how to play it by then.
Featured image credit http://dxireddiamond.tumblr.com/post/18653120207/everything-pink