"You're the teacher now, mommy" my daughter told me. Actually, I don't homeschool but with my daughter's school shutting down due to COVID19, I would need to—for now. So, I'm sharing the best homeschooling tips for non-homeschooling moms like me.
And some of the best FREE resources they use!
Best Homeschooling Tips 
I have the utmost respect for moms who teach at home for their dedication and patience.
Well, I asked some of the moms I know who homeschool any advice they have for their best homeschooling tips for non-homeschooling moms. 
First off, do we have to recreate their school at home? 
Jess of Silo and Sage says it's not necessary:
"Desks and tables are never mandatory in homeschool… in fact, we tend to opt for sitting upside down on a couch or under a tree or even in bed."
Tina of Truly Rich and Blessed emphasizes on using the time to connect with our kids:
"Focus on relationships more than results. Now, more than, ever is the best time for families to reconnect."
Here's what Ivy of The Vine that Writes' top tip:
"As parents, take time off gadgets to they would be more than willing to engage on the activities.
Talk about the schedule you have for the week to set expectations—when study time is, when TV time is. When kids know what to expect it saves a lot of tantrums and "I'm bored" statements.
And because it's home school, leave room for flexibility."
For those with preschoolers and older kids, here are helpful tips from Kat of Petite Momma:
"For younger kids, follow their routine. If nung asa school pa sila at morning ang schedule ng class, sa house do activities in the morning.
For older kids, encourage them to study on their own. Create a schedule that would work.
If your kid have questions related to his lesson and you don't know the answer, research together for the answer."
Lastly, Que of Filipino HomeSchooler shares how kids can have fun while learning:
"Make learning fun by incorporating in children's interest (be it art, basketball, cars, etc)"
FREE RESOURCES for Teaching Your Kids at Home
I won't be putting a lot because I don't want you to feel overwhelmed. The ones here have been tried and tested by many homeschooling moms.
Play and Learning Websites for Kids
Chicklink.com (18 to 24 months)
Buggy and Buddy Simple Art for Toddlers
Starfall (Interactive Learning and Games)
Highlights Kids (Reading, Games, and Science Experiments)
Storyline Online (Stories Read by Movie Stars)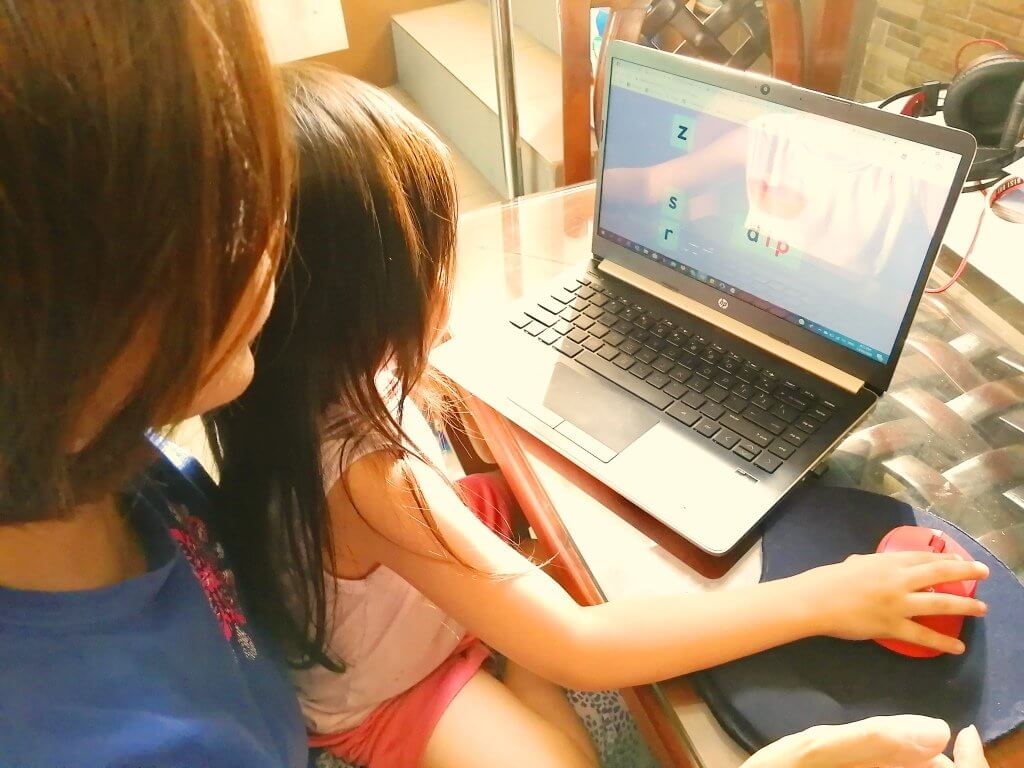 My little girlie and I enjoyed fun spelling games on Starfall. I think we need to take advantage of technology and make it our ally in teaching our kids.
Preschool to Highschool   All in One Homeschool 
Preschool to Grade 5 (free and paid) Education
Math and Science  Khan Academy 
Montessori at Home
TheProjectMommyger.com (e-book)
FREE Worksheets and Printables 
Math, Spelling, and Reading
Filipino   Teacher Abi
             Samutsamot.com
Creating Animated Videos
Homeschooling Blogs with FREE Resources
By the way, I wanted to say a big thank you to mommy Bernz of Sulit Tipid at Pinoy Homeschooling Facebook group, mommy Jeyn of Playfuller Home, mommy Marian, mommy Romy, mommy Chelle, and the other homeschooling moms who contributed in making this list.
Enjoyed this post? Share it!
Let's stay connected: