We recently had  a quick staycation at Seda Vertis North with some close friends.  It's been a while since we had one and it's great to escape from the heat and our usual routine.
We availed of their ongoing Colors of Summer promo which has attractive inclusions (til May 31,2019) :
♥ 1,000 Food and Beverage credits in Misto, Straight Up Bar or Pool Bar (only one outlet)
♥ Welcome drinks
♥ Free use of swimming pool
♥ Late check-out at 3 PM -subject to availability
♥ Complimentary Wi-Fi, parking, and newspaper
♥ Buffet Breakfast for 2
One Day Vacay at Seda Vertis North
So, let me share our experience with you!
I'll be honest, I was convinced because of the Buffet Breakfast for 2 and the pool access. We are breakfast people so having a buffet is a big plus and our little girlie is still covered! 
We got to  check in earlier than usual. I think we got to the hotel a little after 12 noon.
Let's check out our Deluxe Room. It has a king-size bed and all the amenities — 40-inch HD TV with cable channels, coffee and tea, electronic safe, IDD phone with alarm clock, radio and Ipod dock, and complimentary WiFi. They also have chargers for all kinds of mobile phones.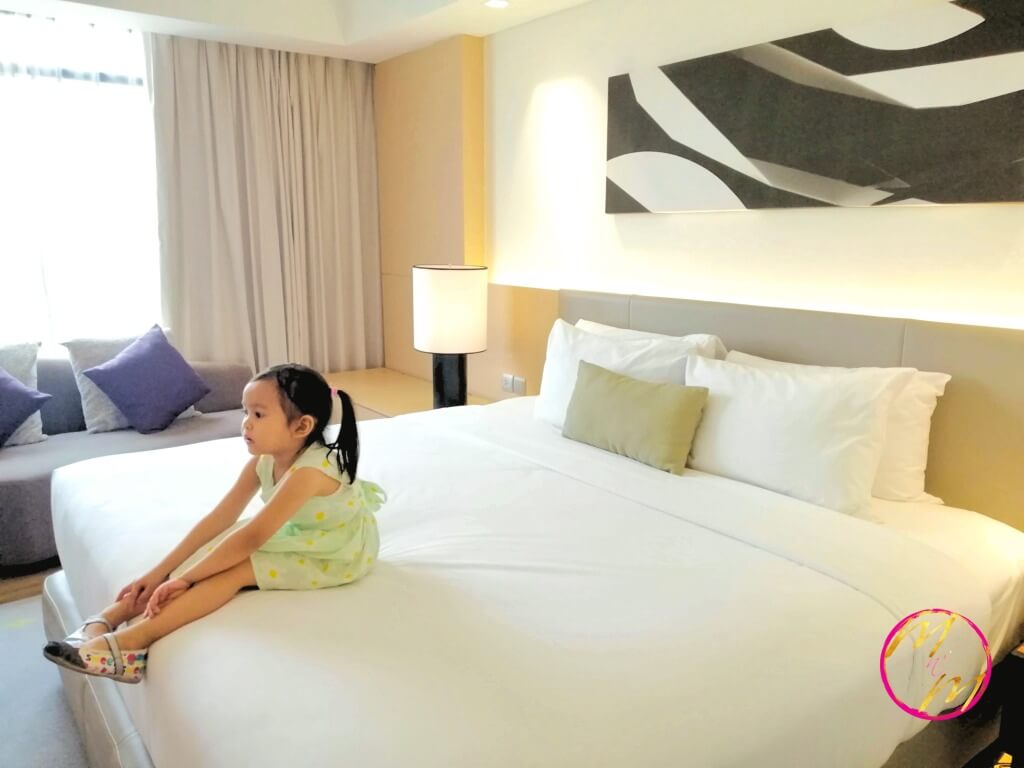 Our bathroom didn't have a bath tub, just a shower but our friends had one.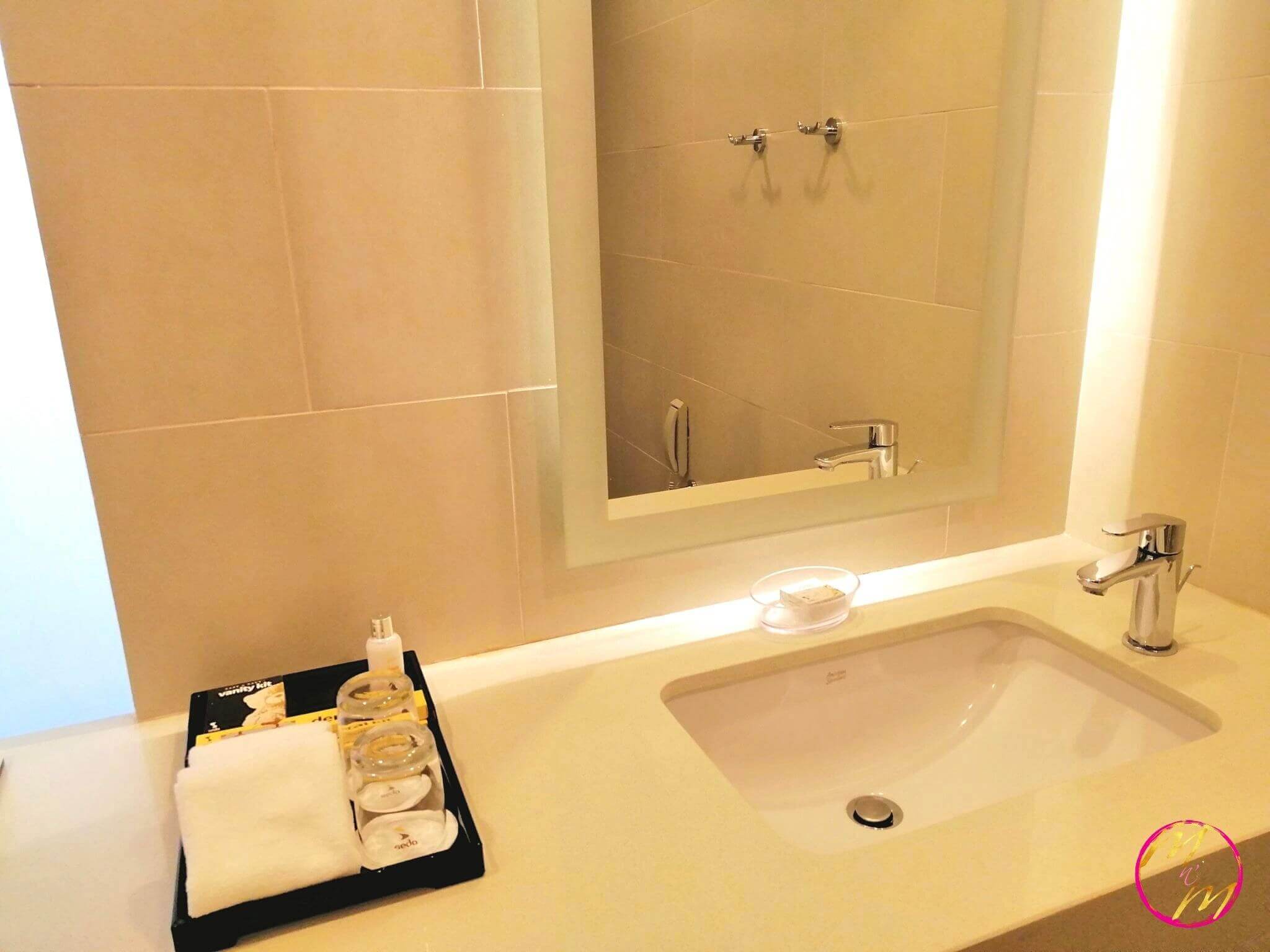 So, after a bit of rest, the kids were excited to go swimming. Their pool area is located on the third floor along with their gym and spa. You don't need to bring towels since they have them available there.
Needless to say, the kids really enjoyed splashing in the kiddie pool. It wasn't as crowded as I expected and  the water was just right.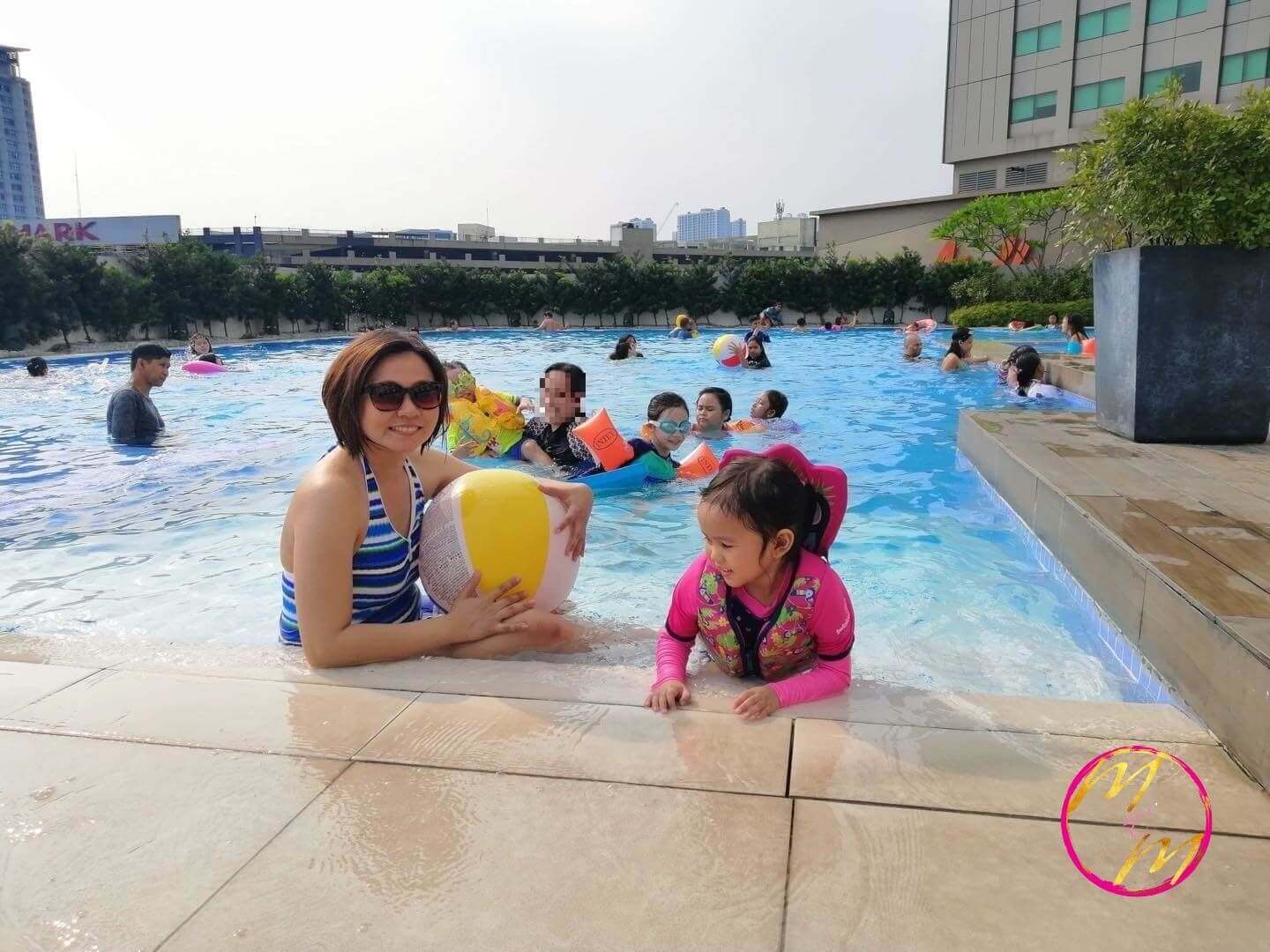 There's also a pool bar and a playground nearby. In the afternoon, they have food carts that serve fishballs, kikiam, calamares and pizza. You should try their four cheese pizza! 
After about 2 hours of swimming and a change of clothes, we raided the playground!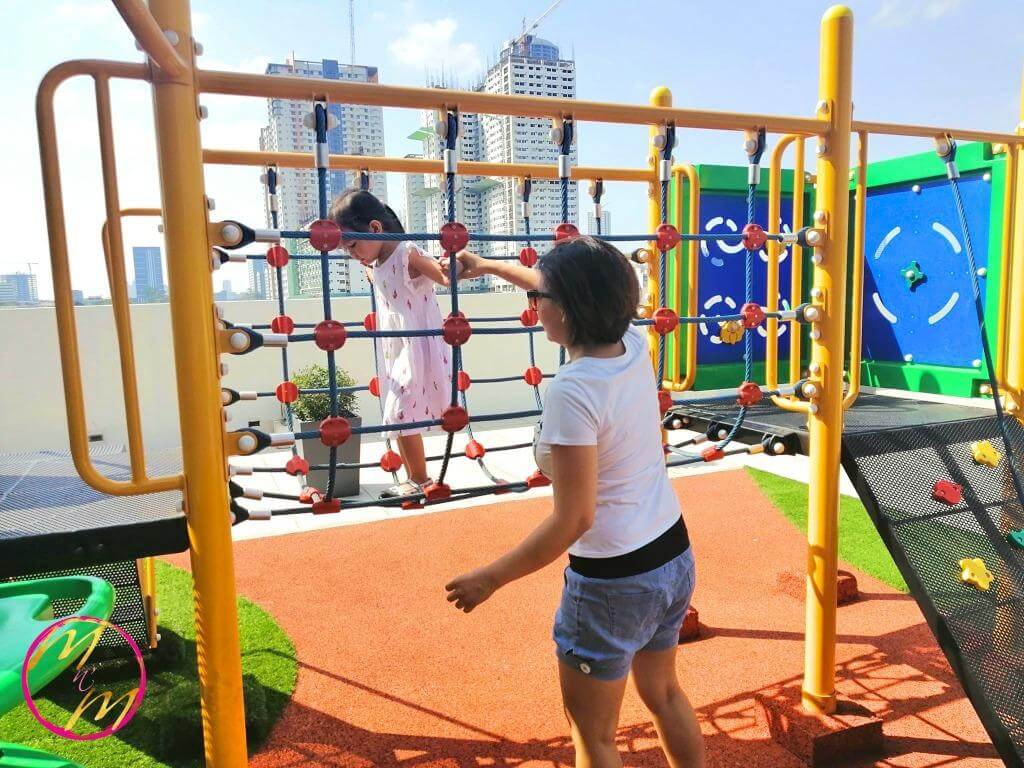 For dinner, we ordered in-room because their Misto only offered buffet.  We had  their Easy Eats meal bundle — four cheese pizza, chicken, creamy carbonara, nachos and a pitcher of iced tea. 
Buffet Breakfast at Misto
Next day, we were looking forward to a sumptuous breakfast.  And Misto didn't disappoint. 
Just look at the spread!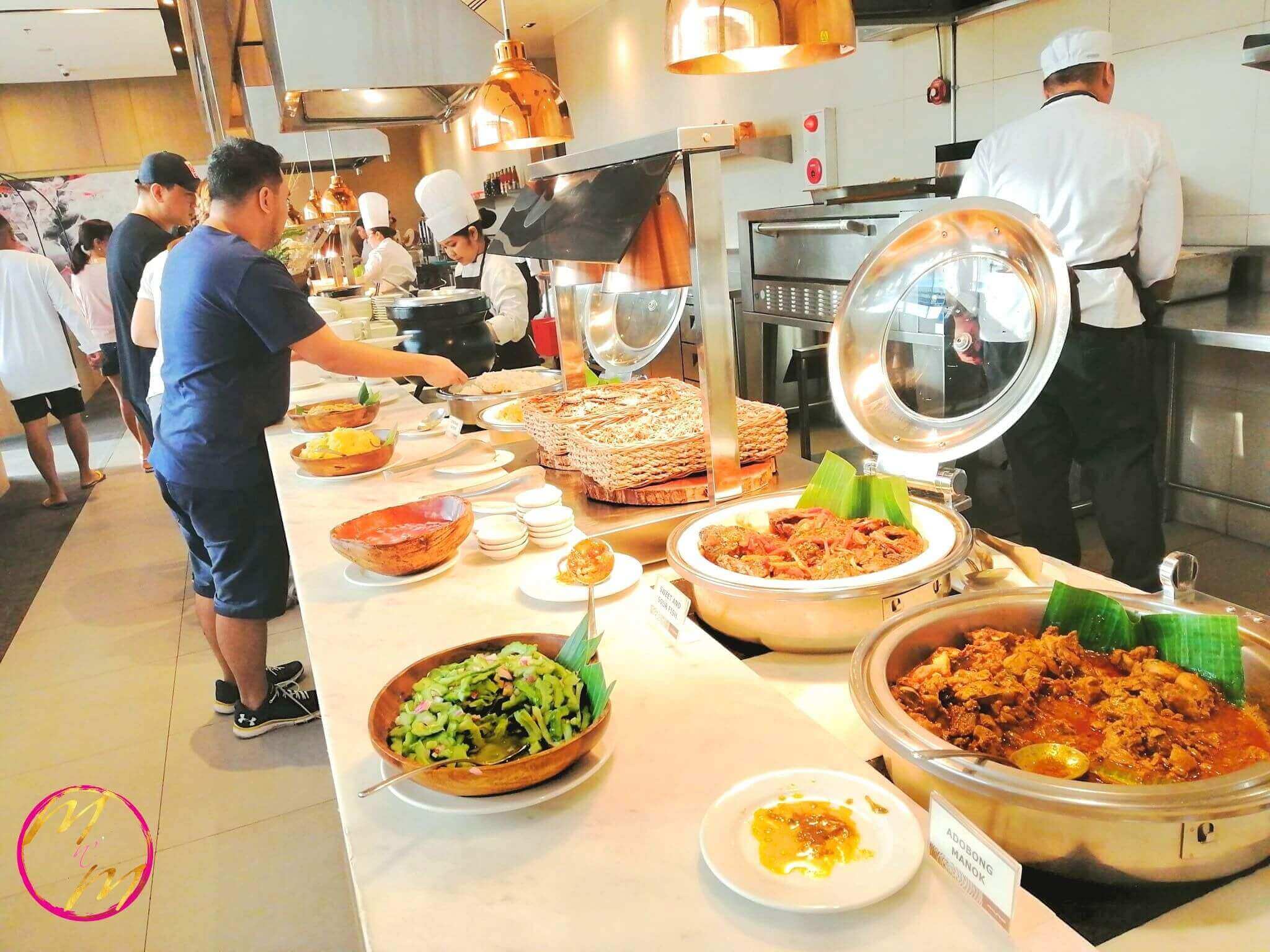 They have traditional Filipino breakfast faves like sinangag rice, longganisa, champorado, taho, eggs, and omelettes.But they have international dishes too. I actually saw some sushi! Too bad, I forgot to try some. I enjoyed their miso soup though.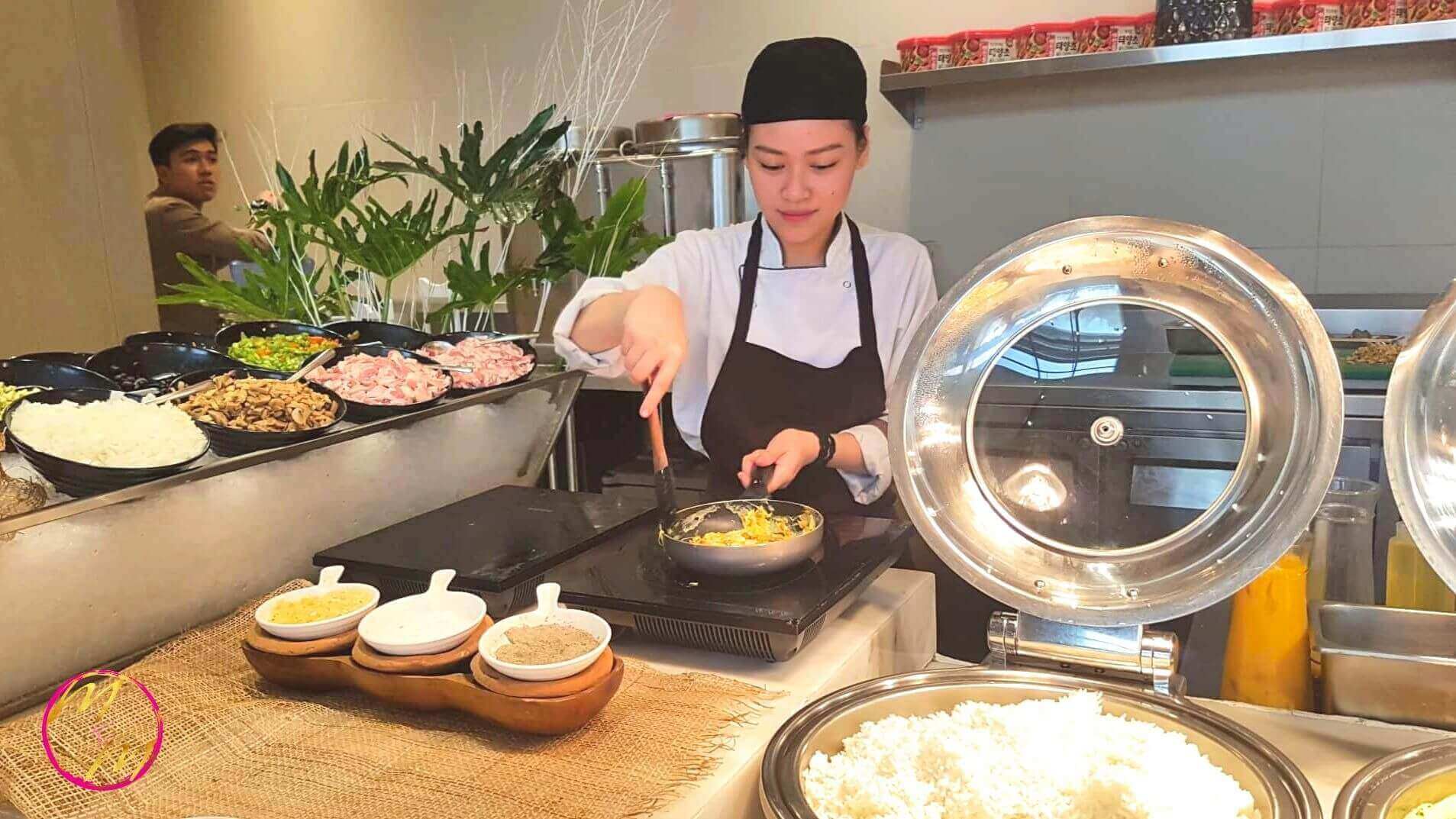 I love the variety of bread and pastries they have. 
Danish pastries and Belgian waffles with whip cream and blueberries! Yum!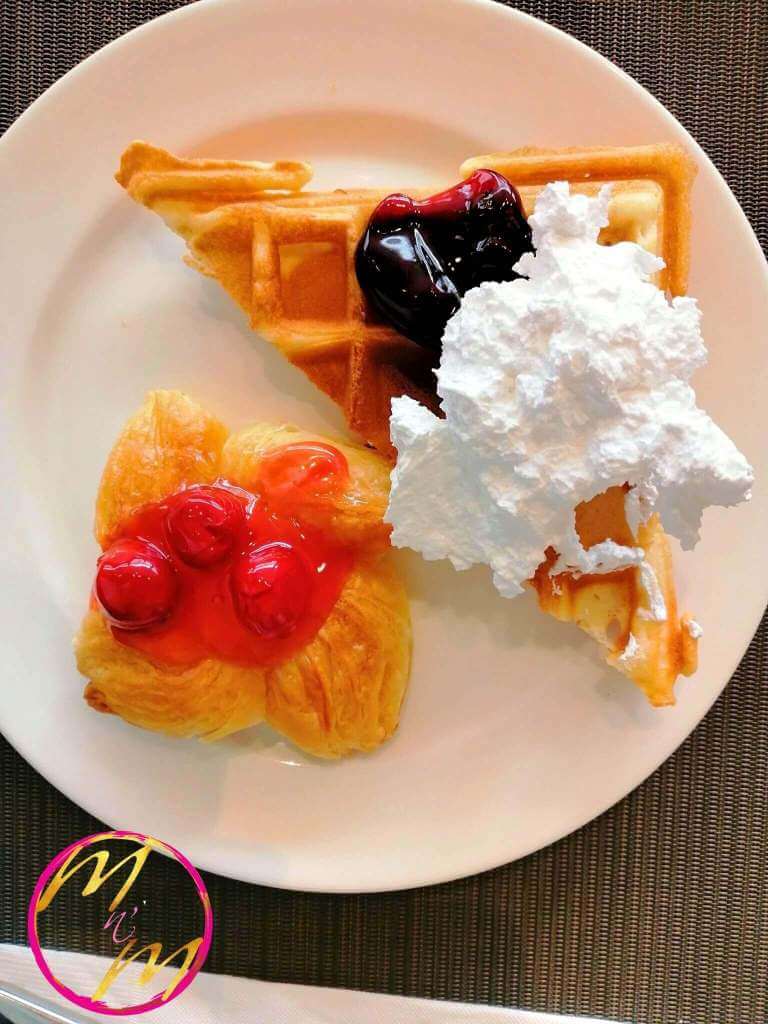 And if you're still craving for dessert, they have cakes and pastries at the lobby.
Overall, our stay was well worth it! We got to hang out with some good friends with great food and excellent service. 
We will definitely come back when our budget permits! Cheers to more staycations!
Do you recommend any hotels/resorts for our next staycation?
SEDA VERTIS NORTH
Website | Facebook | Instagram
Enjoyed this post? Share it!
Let's stay connected!