Happy New Year!
How were the holidays for you? Pretty hectic, huh?
I know.
Kids At Home + Gifts + Food + FREE time = total CHAOS.
But you survived!
Hmmm…have you set goals for 2019, yet?
Well, I just wanted to share how Melyssa Griffin's webinar helped me come up with  my core 
Set goals that fulfill rather than frustrate ~ Melyssa Griffin
And I was just ecstatic to start the ball rollin!
You see, I personally don't like setting goals. Do you?
They're often overwhelming. And I'm not fond of deadlines.
But I think they're important so we don't feel stuck, so we keep moving forward.
So, please keep reading. Plus I made a FREE printable JUST FOR YOU!
Ready?
Here's how you can set goals that change our lives:
1.Know your VALUES and list them.
Ask yourself, "What is important to me? "
Is it earning more money? Looking after your health? Having more time with your family?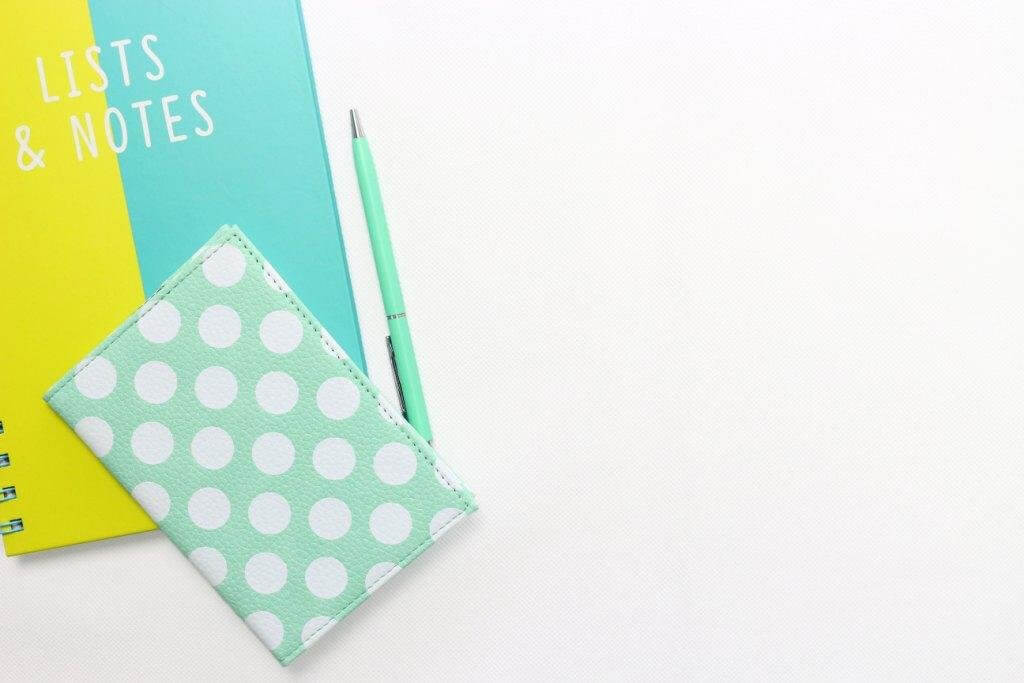 2.Get crystal clear on your CORE GOALS for the different AREAS OF YOUR LIFE, like
PERSONAL
HEALTH
HOME
FAITH
RELATIONSHIPS
WORK
CORE GOALS VS. OUTER GOALS
Yes, these are inner goals. They focus on feeling good about something EVERYDAY rather how you want people to think of you (outer goals). They focus on the JOURNEY. And no deadlines.
On the other hand, OUTER goals are often focused on appearing successful or pleasing other people. They focus on the DESTINATION. They end when it's achieved.
They're great but they're superficial.
Let me share some examples:
OUTER GOAL                                 VS.                                        INNER GOAL
Earn PXXX,XXX this year                                          I want to feel abundant everyday.
Lose 10 pounds                                                       I want to be feel energetic
Finish my 1000-item to do list                                   I want to feel more productive at work
GETTING VS. BEING
You also look at it as getting vs. Being.
Outer ones are centered on getting something at the end (destination/deadline ) while the other concentrate on continuing state of being.
3. Take concrete ACTION steps
Now, here's the part that requires a bit ( ahem, probably a lot )of willpower.
You need to take action. You could even use goal planners to make yourself feel more accountable and to have more direction.
Okay, so let me share what I've come up for myself.
 MY INNER GOAL:
I want to be a calm and collected mom everyday.
ACTION STEPS:
Get good sleep. Resist the urge to stay up late and binge-watch my fave kdramas.

Breathe and pray as soon as I open my eyes.

Do 5 minute Yoga everyday.

Have some calming/coping phrases on hand for stressful moments.

Keep my hands busy when I'm feeling anxious.

Get morning sunshine with my family.

Practice being more grateful for what I have in my life right now.

Limit my screen time and time on social media.

Talk to someone when I'm feeling overwhelmed.
I'm excited because I know I can take small daily steps and not worry about achieving one big goal.
Oh and here are your printables btw. Made with love by yours truly. Click the images and use download the pdf file now!
Hope you use them and share with me.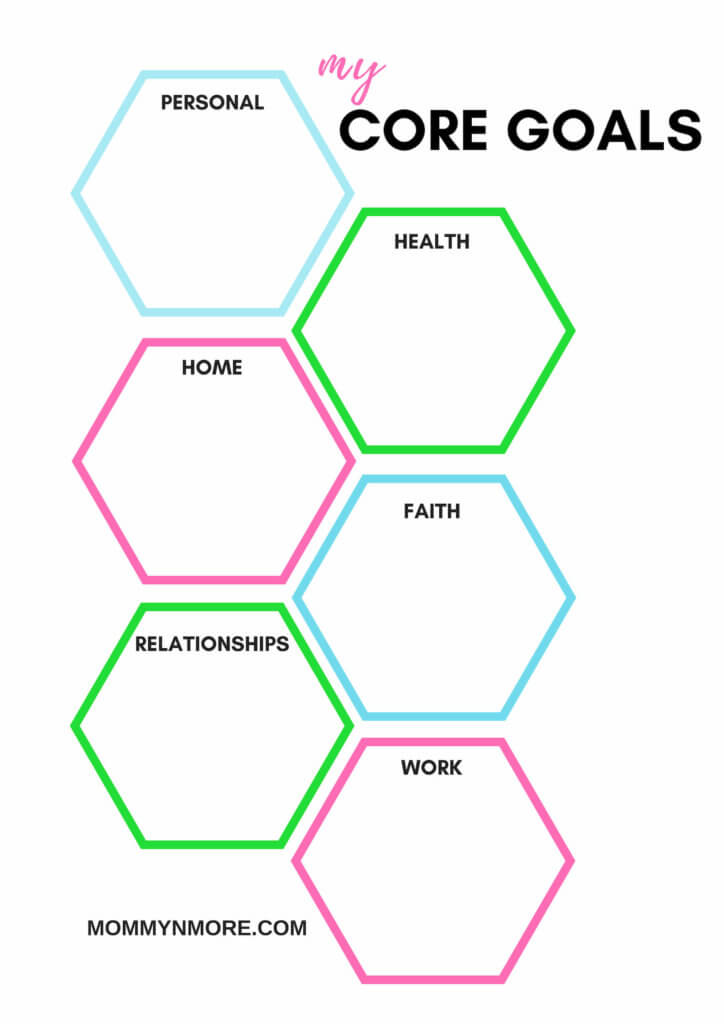 >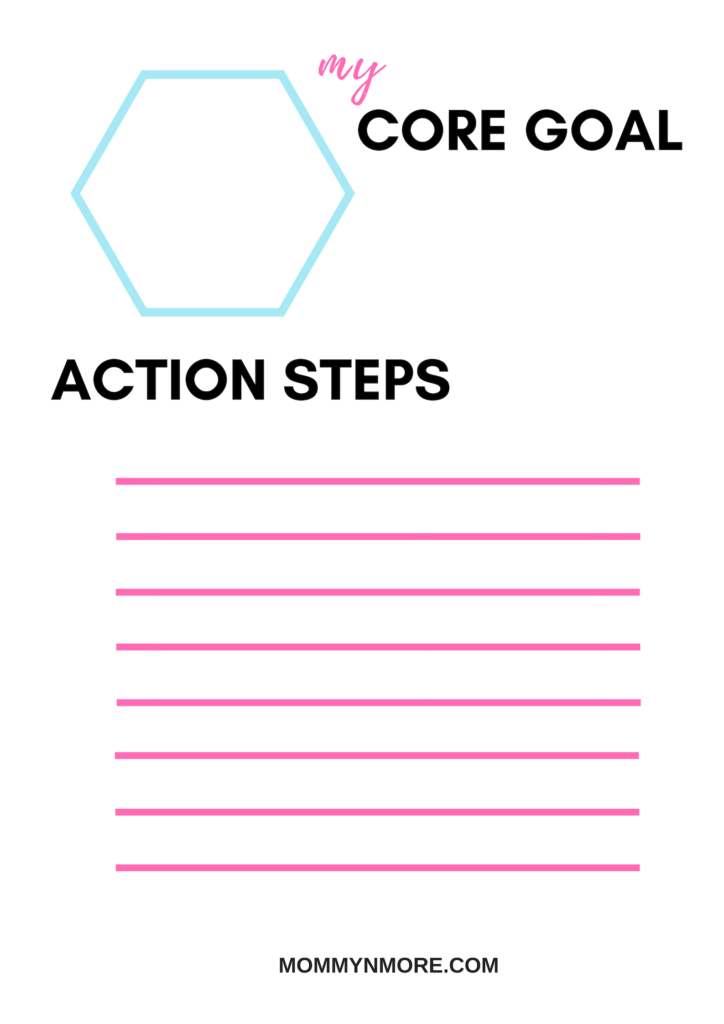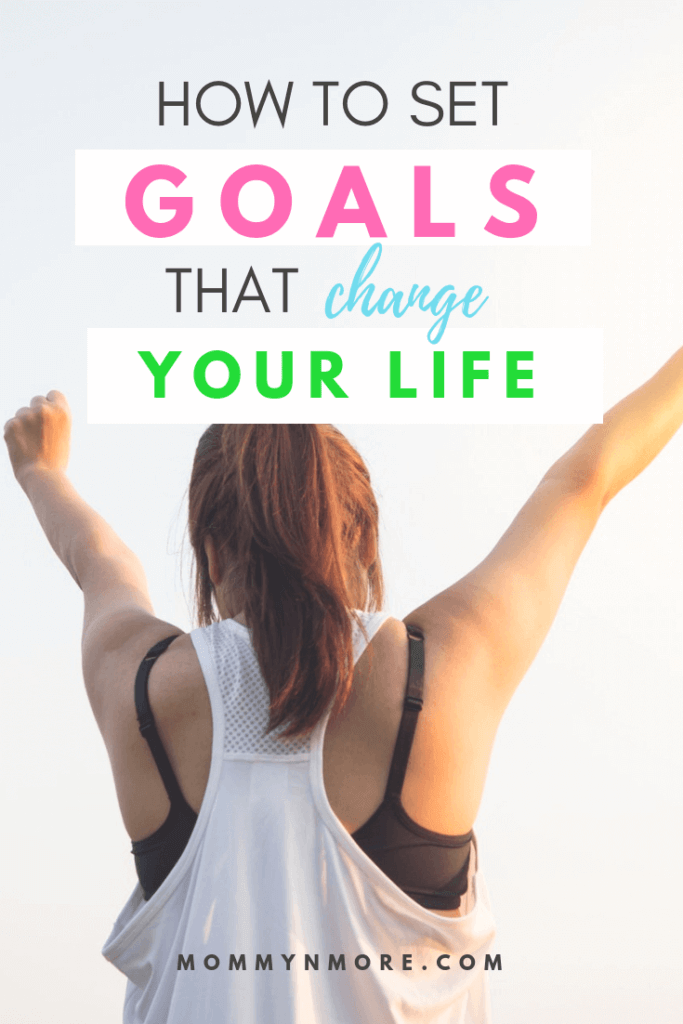 How about you? How do you want to feel everyday ?
Enjoyed this post? Share it now!
Let's keep in touch!