Is your husband actively involved in child care? Or do you have to force him?
Read on. This post just might change your life.
I think a lot of people recognize that when it comes to raising children, moms take the limelight. We try to do it all and sometimes, all at once!
But our kids need their dads. 
And dads can jump in and enjoy it too, if we give them a chance!
MillennialMomsPH Mom Tribe Meet-up: A Growing Community Of Moms
Last weekend, I attended this month's #MomTribe Meetup at the luxurious Eastwood Richmonde Hotel.
Here's a little background about these meet-ups. Since  early last year, Ms. Dette Zulueta of Millennial Moms Ph and her dedicated team has organized a monthly gathering of like-minded moms to discuss topics relevant to motherhood and parenting: first time moms, toddler moms, managing finances, etc.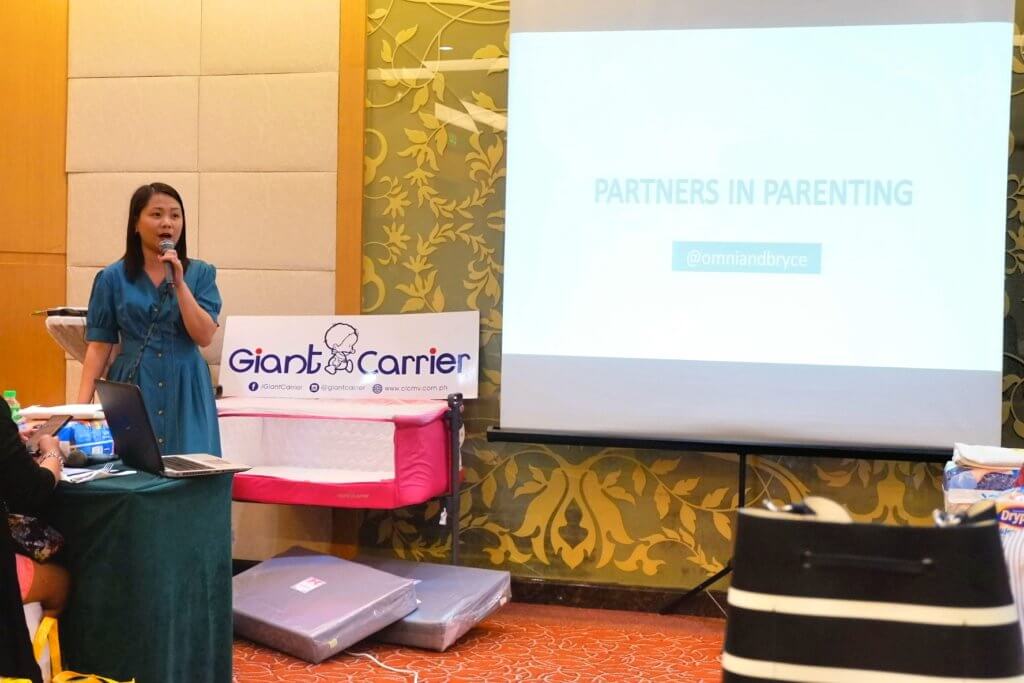 Image credit: Diana the Mama
Besides the interesting talk, they have games, raffles and loot bags courtesy of their generous partner brands!
It was my first time and I was really excited! Finally!
For the longest time, I've been wanting to join one but due to schedule conflicts and full slots,  I couldn't.
Anyway, I'm happy I got to be part of this one.
Partners in Parenting: Omni and Bryce Larrosa
So let's talk about dads. They like sports, video games and techie stuff. They're often pegged as clueless and inattentive when it comes to their kids.All they know is fun, fun, fun.
Could they take on dirty diapers and house chores? Could they enjoy looking after the kids too?
Definitely yes!
But it's about the marriage first before parenting.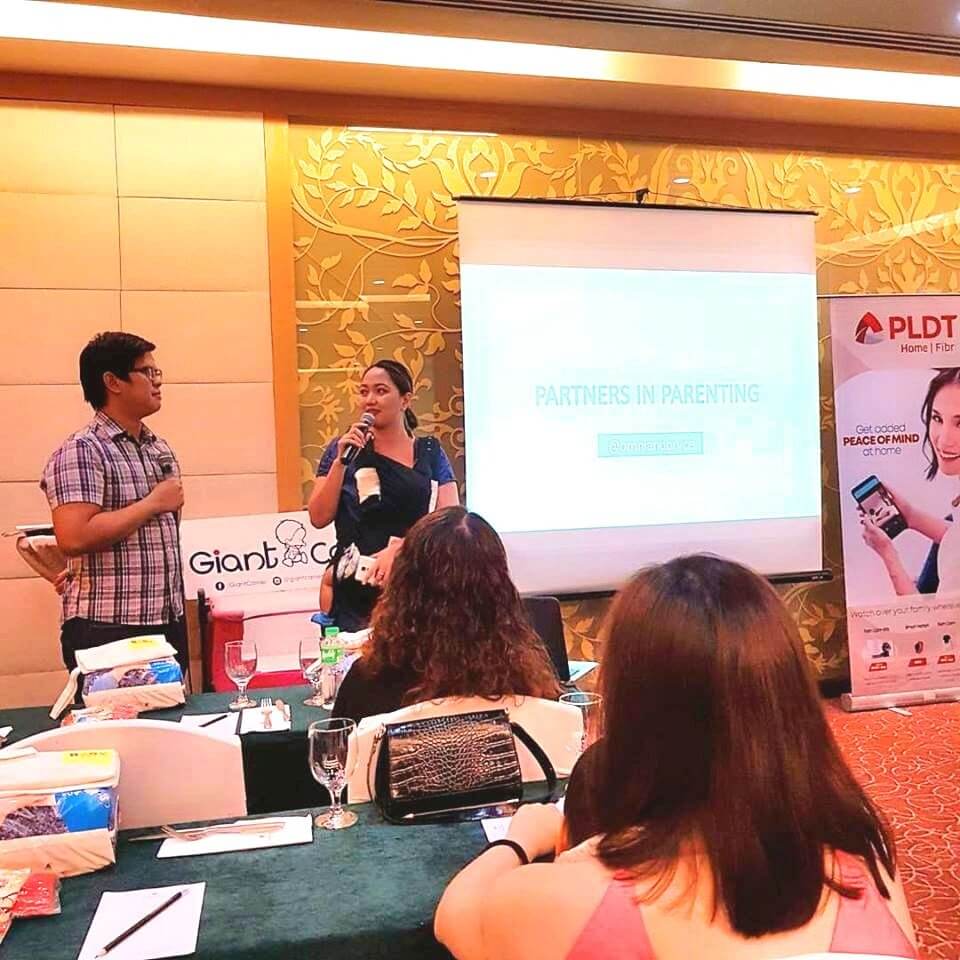 Image credit: Millennial Moms PH Facebook page
That's how the speakers, married couple Omni and Bryce Larrosa do it.
Btw, they are power duo behind The Clingy Fam, a Youtube vlog about their family life and everyday adventures.
I've watched some of their fun and quirky videos and met them in previous blogging events. I am really amazed at how they juggle everything: work, kids and vlogging.
For this meet-up though, I saw a more serious but heartwarming side of their relationship. Omni shared about one of their major fights. It started  because she wanted a luxurious bag. She admitted they almost got separated.
She thought she deserved it because she'd worked hard for everybody. But thankfully, she realized that half of what she earned was actually her husband's. They were partners after all. Besides this, she also reminded us how powerful it is to have God in center the relationship.
I got teary eyed. I understood where she was coming from. As a mom, I know how it feels to terribly want something for yourself as a reward. Taking care of a toddler is no joke.
Takeaways and Reflections
I learned a lot from Omni and Bryce so I'd like to share some insights with you!
Our kids will be happier and more successful with involved dads. Yes so let's have them on board!
Understand him better. As my fave author wrote, "Seek first to understand then to be understood". You need to first try to understand why he doesn't like to participate in child care. Maybe he's conscious about making a mistake or he doesn't know what to do.
Assess your needs. Identifying the problem is half the battle. You need to list down which specific areas you need help with. Is it doing chores? Which chores? Is it taking care of your children? Which task in particular?
Actually, just today I asked my husband for an hour of cleaning time because I felt overwhelmed with the clutter in the house. So thankful, he agreed to take care of our little one. I de-cluttered for two hours straight!
Speak words of life.  Do you notice the good things he does? Or just nag him about those that he didn't do?  You need to appreciate his acts of service for the family.  Tell him what you like. Be specific.
  See flowers not weeds
I don't cook very often. I feel really thankful that my husband enjoys cooking breakfast. So even if it's just steaming up some tofu or boiling rice noodles, I thank him for his efforts everyday.
Focus on what you can do. The truth is, you can't "fix" your husband's ways, no matter how much you want to.  Believe me, h

e won't change if he doesn't want to. All you can control is yourself. So, instead of focusing on him, it's better to ask yourself, "What can I do to improve our way of life?" Do that consistently and hopefully, you'll inspire him to take action too
Games, Raffles and Loot Bags Galore!
It was a really memorable afternoon. I got to  join fun games and got to chat with some moms.  We were all smiles like kids at a birthday party! 
 Image credit : @dinrealbautista on IG
Best of all, no one went home empty handed. We all had loot bags full of stuff!
I'm looking forward to joining more #MomTribe Meet-ups next year! I think they'd be having one next month so check out Millennial Moms PH on Facebook.
Better yet, join the  Millennial Moms PH community to get updated on the latest events and giveaways!
Hope to see you in future #MomTribe Meet-Ups!
*Featured image credit: Dianathemama.com
Enjoyed this post? Subscribe below!
Let's keep in touch!