Do you have a bedtime routine for you and your little one?
Experts say that it is important to set a good bed time routine in young children.  Research shows that besides good sleep, it helps promote language development, asserts parent-child bonding and contributes to good behavior.
When my little girlie was a baby, we knew we had to establish a good bedtime routine for her and well, for ourselves too. We dimmed the lights at dusk, tucked her in her swaddle and sometimes played white noise. If she woke up in the middle of the night, I'd breastfeed her and maybe pat her leg a bit.
Now that she's a toddler, we usually dim the lights in the living room at 7pm, let her cuddle her favorite toy and read her a bed time story.  But some days, especially when we go out, she'd still be a little worked up. I guess it's from the fun activities at the mall and going home past her bed time.
THIS MOMMY NEEDS A GOOD BEDTIME ROUTINE TOO
As for me, there are days when I'd have a hard time falling asleep. Although deep breathing helps, I realized that it was using gadgets that kept me awake. Yes, the blue light emitted by our gadgets and cellphones disrupts our natural sleep rhythm.
Did you know that experts say you should turn off your gadgets an hour before bedtime? Well in my case, I'd recommend 2 or more.
It's also helpful to make the ambiance of your bedroom pleasant and relaxing. Some people use essential oils and do yoga to calm down for bed.
Speaking of bedtime, I'd like to share two products made in Australia that I've recently tried.  They can help your little one get read for bed: Euky Bear Sleepy Time Massage Balm and Euky Bear Sleepy Time Room Mist!
This post is brought to you by Koofty Enterprise. All trademarks and trade dress found in the text are acknowledged and belong to their respective owners. 
Euky Bear Sleepy Time Massage Balm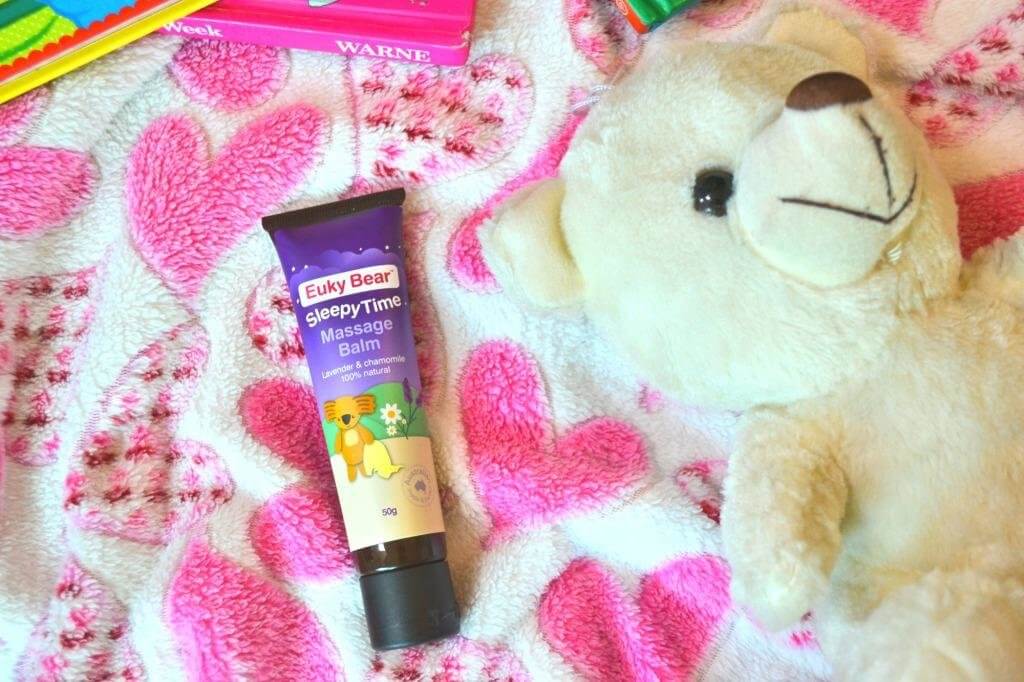 I am a huge fan of anything lavender so I'm thrilled that I got my daughter experience this soothing massage  balm made from natural oils like lavender and chamomile.
Aside from these oils, this product has gentle oils such as coconut oil, sweet almond oil and jojoba oil  which can make your little one settle down for sleep.
Well, I recently made Euky Bear Sleepy Time Massage Balm part of my little girlie's bed time routine. And so far, it's been really helpful in winding down. I usually put it on her feet and massage them a bit.
Since I usually squeeze a lot,  I actually put some on my tense shoulders as well. I could feel my worries slipping away.
Here are other things I love about it:
Its main components: lavender and chamomile are well known natural sleep aids that can also reduce stress for the whole family.

It doesn't have a sticky feel

Dermatologically tested and  clinically proven to be gentle on skin

Suitable for ages 3 months and up

It doesn't have strong substances such as mineral oil, synthetic fragances, parabens, phthalates and sulphates.

No animal testing done
Directions for Use:  Apply on your palms before gently massaging on your little one. Please note that its viscosity might change if the  surrounding temperature gets above 30C so keep in a cool dry place.
Euky Bear Sleepy Time Room Mist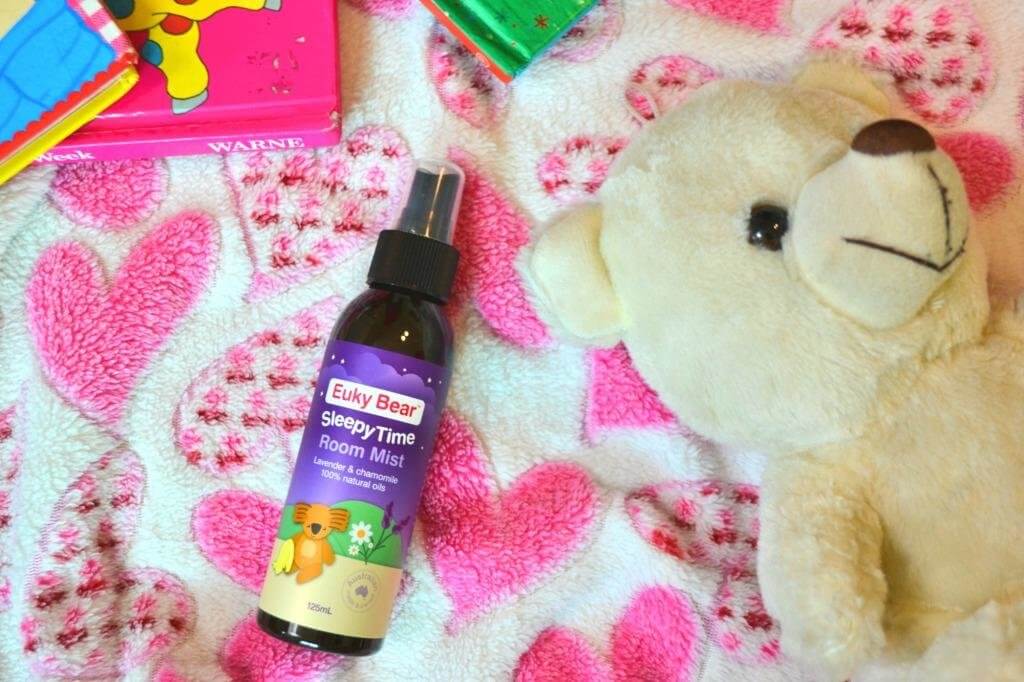 You could also let your little one know it's time to rest  by spritzing some Euky Bear Sleepy Time Room Mist.  Like the massage balm, it is also lightly infused with lavender and chamomile to calm your little one down.
Here are other things I love about it:
It is from 100% natural oils

Fills the room with a light relaxing scent

Suitable for all ages

It doesn't have synthetic fragrances, parabens, phthalates

No animal testing done

Vegan-friendly
Directions for Use:  Spray a fine mist into air or on linen/pillow before nap or bedtime. Allow product to settle before placing your little one to sleep. Keep away from open flame.
By the way, if you opt for a more minty smell, you can try Euky Bear Sniffly Nose Room Spray. It's great especially when your little one has colds.  It can also be used to sanitize surfaces like doorknobs and freshen mattresses.
WHERE TO BUY
You can get these products at Mothercare branches, Milkandhoney.ph and Lazada
EUKY BEAR SLEEPY TIME MASSAGE BALM AND  EUKY BEAR SLEEPY TIME ROOM MIST GIVEAWAY
So, would you like to try these wonderful products for your family?
Here's your chance! Our generous friends at Koofty Enterprise will be giving away these items!
                         One winner of  (1) Euky Bear Sleepy Time Room Mist  on Facebook
                     One winner of (1) Euky Bear Sleepy Time Massage Balm on Instagram
Just keep checking my Facebook page  and Instagram for instructions on how to join!
The shipping will be handled by Koofty Enterprise. The winner must reply within three (3) days of announcement or another winner will be drawn.
Only residents of the Philippines 18 y/o and above may join.
Stay tuned!
Sleepy tight! Don't let the bed bugs bite!