Nothing forces a mom into a cleaning mood like bad weather and a toddler at home. Muddy shoes, leaks and soiled clothes are just some of the things a mom has on her cleaning list. 
It's been raining a lot lately and I wonder,
What do you use to clean up little messes at home?
I must admit, until fairly recently, I used chemical cleansers to mop the floor and clean counter tops. Call me a germophobe but if your toddler likes walking barefoot and playing on the floor, I'm sure you'd be one too.
So, I wasn't very keen on going natural. I mean, what matters most is that my floor is sanitized right?
Little did I realize that the harsh chemicals in these cleansers were irritating our eyes, nose, and skin even if they were diluted. I had to ventilate rooms when cleaning. And I didn't like that because we lived along the highway and you know, mosquitoes! 
I then tried essential oils — water+ vinegar + tea tree oil — but wasn't that happy about it. Sometimes, my sensitive nose still detects that distinct sour smell from the acetic acid. It takes quite awhile for it to dissipate that I often kept my fingers crossed my husband won't arrive early and know.
And oh, I also made baking soda my friend but it didn't have that fresh scent I was looking for.
This post is brought to you by Better Life PH. All opinions are mine. All trademarks, logos and trade dresses in this post are acknowledged and belong to their owners.
BETTER LIFE CLEANSERS: CLEANS BETTER THAN CHEMICALS?
It was good timing that I got to try Better Life products, a line of  US-made plant-derived cleansers that have recently become available in the country. 
Particularly, I got three: Better Life All-Purpose Cleaner in Clary Sage and Citrus in Lavender andd Chamomile, Nursery Cleaner in and Citrus Mint Soap. 
You could use Better Life All Purpose Cleaner in just about everything:  spilled chocolate milk on the floor, marks on the wall,  grease on the stove, and even toys.
I actually cleaned (well, partially at least) my little girlie's fave pink teddy bear with Better Life All Purpose Cleaner ! It's been turning gray for quite some time. I wasn't sure it would dry if I washed it so I kept postponing.
Anyway, I sprayed just a bit of the all purpose cleaner on the left part of her pink face and brushed it with an old toothbrush.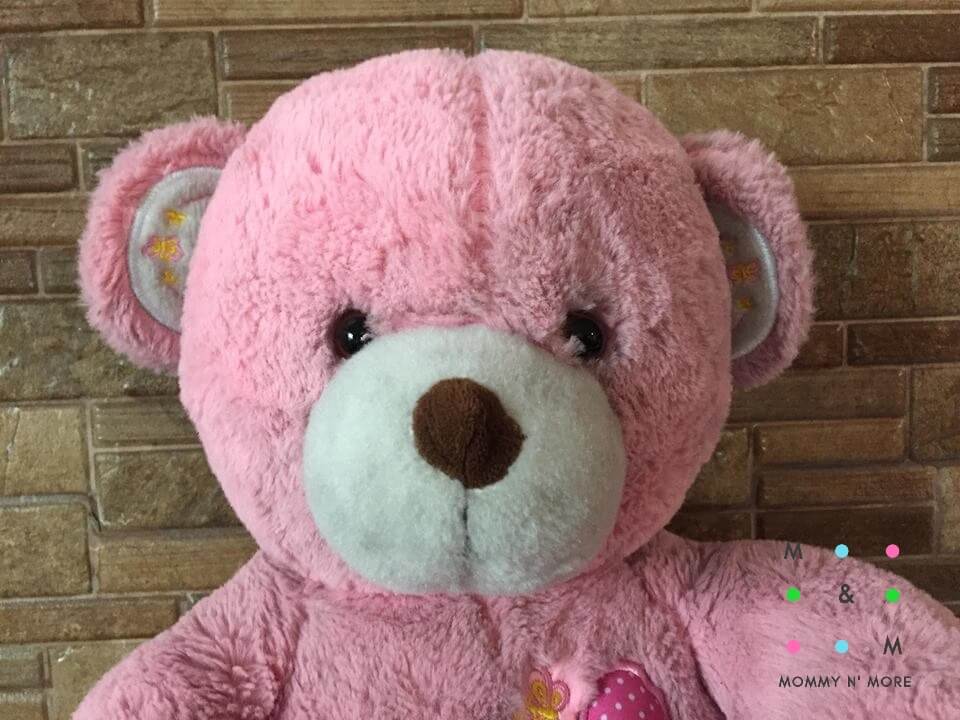 Voila! Do you notice the difference? I definitely do. Now, the left side's pink rather than grayish pink. Still waiting for the sun to shine (and my daughter to let me borrow it again) to finish the other parts. 
It's been a few weeks since I started using it  and I must say, I'm really satisfied. Even with the rainy weather, cleaning the floor was a breeze. No more strong smells. Just that light scent and shiny floors.
On the other hand, Better Life Nursery Cleaner is great for cribs, high chairs, strollers, changing tables, etc. According to their website, you could use it to pre-treat clothes, bibs and cloth diapers.
To be honest, I use this to freshen up our bathroom. It has that heavenly lavender scent that just makes this area smell cleaner, you know? I'm a big fan of anything lavender so I may be a lot biased. But you'll get what I mean once you've tried it.
No more Harsh Liquid Soap!
As for Better Life Citrus Mint Soap, we use it as a hand wash. It's actually a hand and body wash but recently we found out that my little girlie was allergic to  the hand wash we were using so this was an awesome alternative.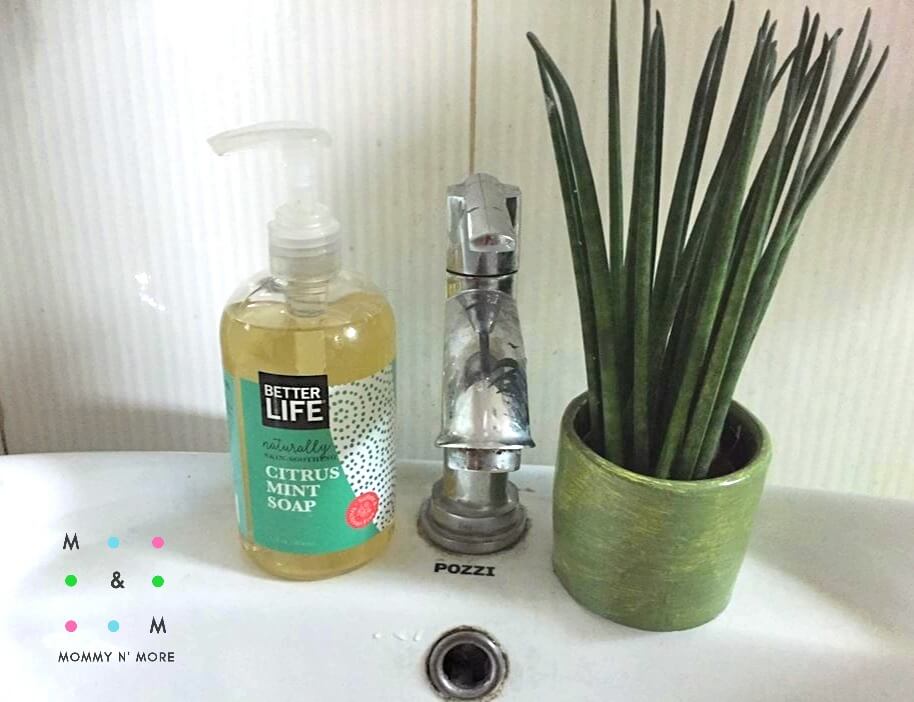 It has aloe and vitamin E that make our hands feel soft. My little girlie loves to wash her hands so I'm relieved that unlike others, this doesn't have harsh ingredients.
Anyway, I would probably ramble on about the things I absolutely love about these Better Life products so to keep it short and simple, here's a summary:
Why #thismommyloves Better Life Cleaning Products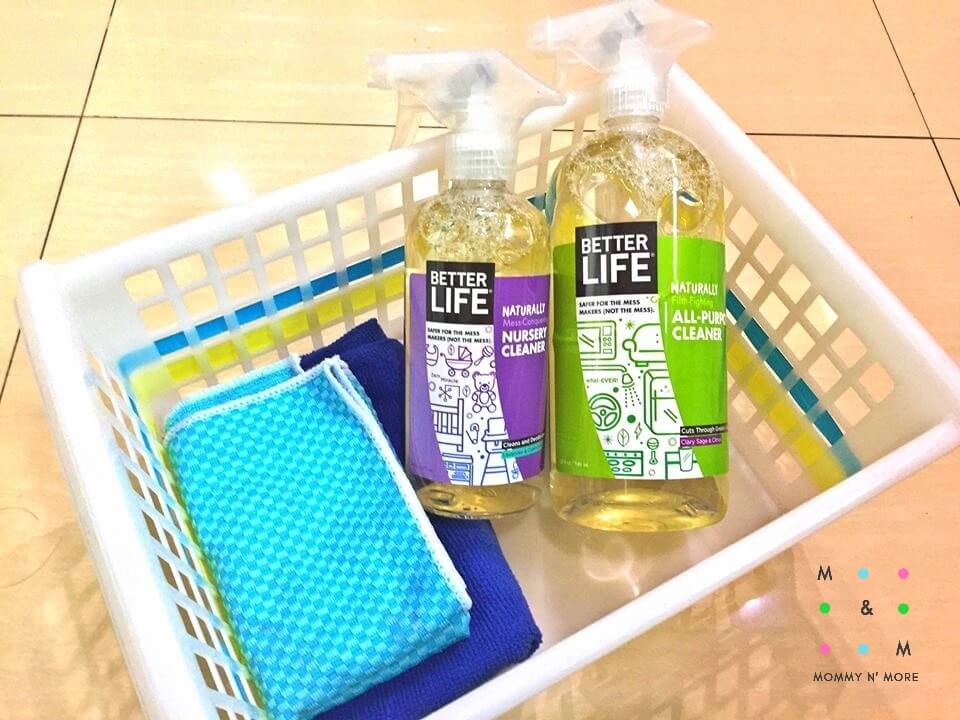 They get the job done in a jiff! A little spritz here and there, brush or wipe and you're done! And for a toddler mom like me, seconds  count!

I can use them even with my daughter nearby. I don't worry if she touches or plays on the surface as I'm cleaning it. It's safe to use with kids and pets.

They are non-toxic and biodegradable. Supporting earth-friendly products!

Lightly scented but awesome cleaning power! They are mildly scented with botanical extracts so everywhere you clean smells wonderful.
Downside? They are a bit pricey compared to the usual cleaning products. But for all those benefits I mentioned, I think they are definitely worth it.
Cleaning products don't have to be a safety hazards, right? Plus you just need a bit to clean effectively!
Try it out for yourself and let me know.
BETTER LIFE PH
Enjoyed this post? Subscribe below!
Let's keep in touch!