Last Saturday, I attended an intimate private launch of the newest collection of Ellie & Me mommy wear. I was quite ecstatic to have been invited because I was actually trying to find stylish but comfy nursing wear myself. You see, it gets a little tricky to breastfeed when you have a toddler who twiddles and constantly removes the cover.
Ellie & Me is a local brand of mommy wear put up by former preschool teacher and mother of two, Ms. Viva Chan, in 2015. At that time, she had some trouble finding nursing outfits that could fit her needs and style so she decided to start a line. On top of this, she had some difficulty breastfeeding her daughter Ellie.
So, with her latest collection, she thought of having a meaningful launch focused not only on the collection but on motherhood and breastfeeding.
MOTHERHOOD AND BREASTFEEDING
As I arrived a bit late at Brewing Point for the launch, I saw a lovely garden-like setup in one of their function rooms, adjacent to the main coffee shop. Ms. Viva's sister, Carla, was talking about being called to be a mother, that it was a privilege to be one.
Nanay Rich of Arugaan was also there to share a bit about Ms. Viva's breastfeeding journey. Arugaan is an organization whose mission is to promote breastfeeding and protect the rights of breastfeeding mothers. She also talked about her struggle in her breastfeeding advocacy. There was a time when her daughter in law was considering formula milk to feed her child but thankfully, she changed her mind.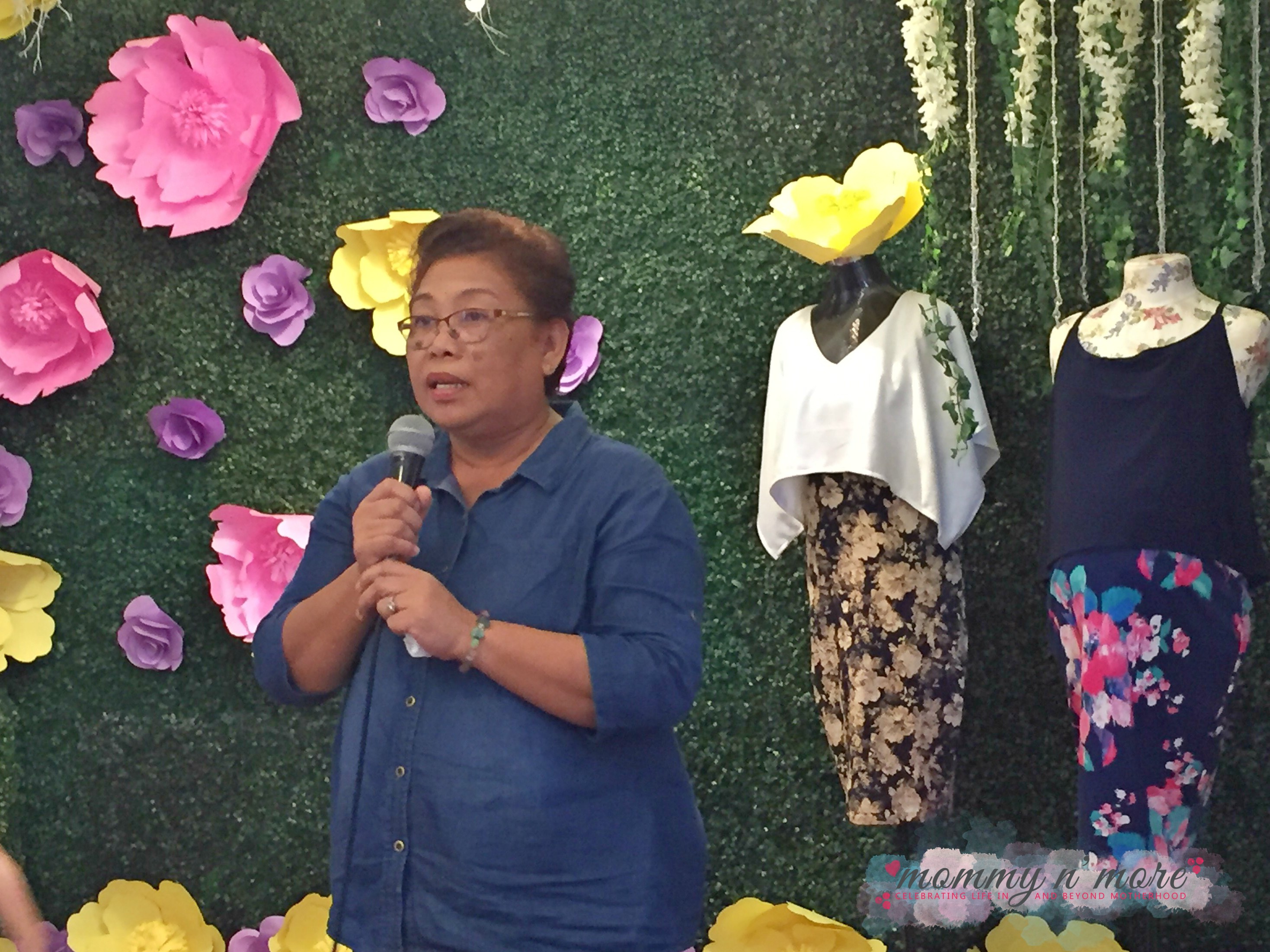 ELLIE & ME MOMMY WEAR: VIVACIOUS STYLE, FUNCTION AND COMFORT
Ms. Viva who also blogs at Vivacious Momma then shared the newest designs of Ellie & Me. This brand of maternity and nursing wear considers style, . Their dresses use stretchy but smooth fabric to go with the changes of a mom's body from pregnancy to post-baby. Aside from this, most of their dresses are discrete with built-in covers for breastfeeding.
This last feature was the one I was looking for. I mean, if I was to breastfeed with a nursing dress, I shouldn't have to buy a cover, right? In my opinion, great nursing blouses shouldn't only have good access but provide covering.
Their vibrant  and well made dresses are perfect for millennial moms who want to look good and feel good about their roles. It's great that the mompreneur behind Ellie & Me considered everything to make being pregnant or breastfeeding a pleasant experience. There's something special about their clothes, it has a mother's touch. She knows the struggles of breastfeeding and wants every mother to feel confident and comfortable doing so for her child.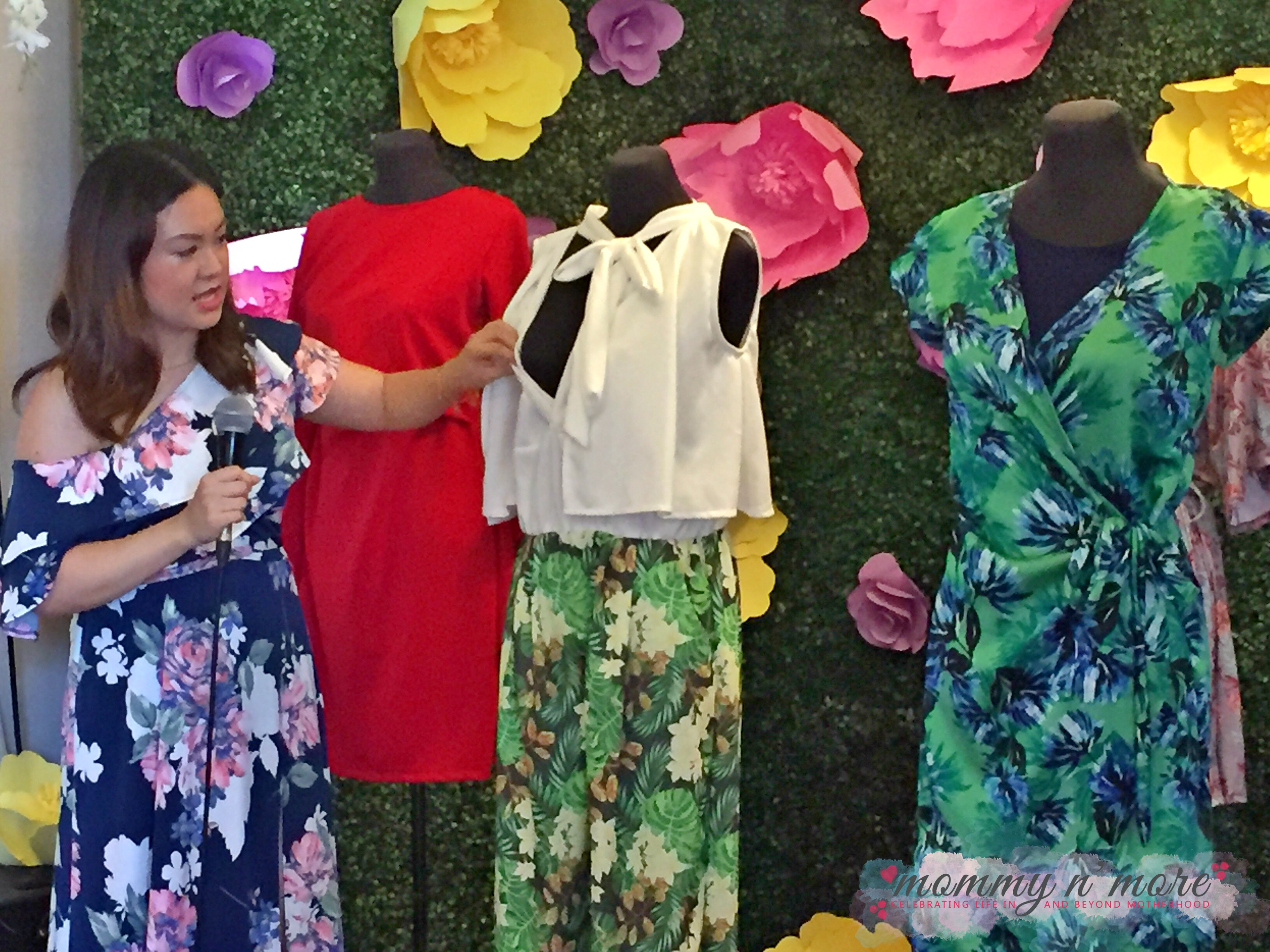 I am looking forward to seeing these dresses online and in stores sometime this month.
For more details you can check out these stores:
Urban Mom – Quezon City (Banawe)
9 Months and Beyond – Quezon City (Diliman Area)
Storked PH – Davao City
9 and Beyond – Iloilo City
Mommy Cuddle Hub – Online Shop Davao
Happy Dragon Ph – Online Shop
Ellie & Me