This is a sponsored post. All opinions are mine.
Since I've become a mom, I've always worn my hair short. It's easier to maintain and makes me look younger ( according to reliable sources ). But I've fancied myself sporting a different look. A simple hairstyle feels boring at times.
In case you're in the same boat, here are four ways you could spice up your locks.
Change Your Hair Color
Sometimes, even the slightest change in the color of your hair can impact your skin complexion and radiance. So you need to choose the right hair color for you.
When choosing the perfect shade, consider your skin undertones. Get the color opposite your undertones. To know your skin's undertones, just look at the veins on your wrist. If they have a blue or purple hue, then you have cool undertones. On the other hand, if they are a shade of green, you have warm undertones. If you can't really tell, you're likely neutral.
Women with blue undertones would look great in shades of gold, honey, and caramel while those with warm undertones would look great in chestnut, mocha or dark chocolate. Now, if you have neutral undertones, you can get away with all of these hair colors. Lucky you!
Don't go for your usual haircut
As for haircut, it is important to get one that compliments  the shape of your face. If you have a heart shaped face and feel daring, you could try Hally Berry's pixie cut. My cousin did and she looked stylish and edgy. Now, if you're face is oval like me, an angular bob works best.
I remember this one time I wanted to go out of my comfort zone. I told the hairstylist to do whatever he thinks would suit my face. My hair looked really great that someone "fell in love with me at first sight". He eventually became my husband. A great haircut could really do wonders.
Wear A Wig
Better yet, if you're feeling adventurous but don't want to commit, try wearing a wig. Wigs are a great way to change up your hairstyle without touching your natural hair. With wigs, you can get the length, color and texture that you want.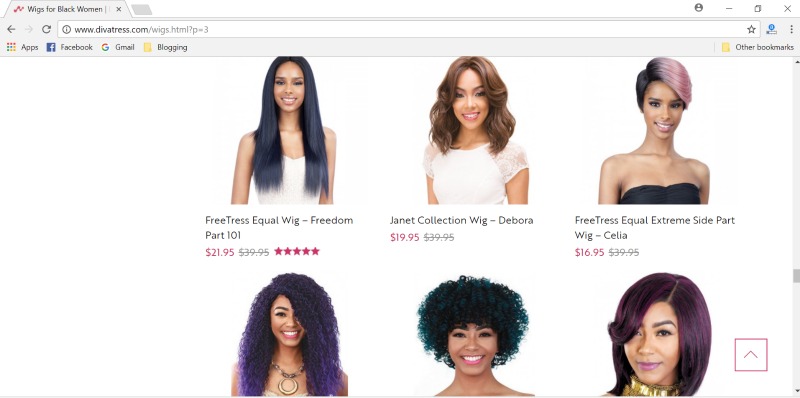 Human Hair Vs. Synthetic Wigs
Human hair is made of collected human hair while synthetic wigs are created from man made fiber. The main advantages of human hair are its longevity and  realistic appearance. With proper care, they could last up to a year. On the other hand, the pros of synthetic wigs lie in its cost and easy care. Unlike human hair that needs more attention, synthetic wigs just need washing, drying and shaking to maintain their style.
From time to time, I think we should try something new. It is important that we don't forget to take care of ourselves even as we take care of our families. Hmmm, now I wonder how I'd look like in one of those wigs.
*featured image credit: Unsplash, George Bohunicky