I believe  it takes a special woman to take care of a child with special needs or a chronic illness.  She has to be more compassionate, flexible, and resilient.
Since I believe we are more than the roles we play, I'll be featuring  mommies who do what they love and share it with the world. This May, I'll be sharing the stories of mommies who do their best with a lot of love and patience to raise their child who may be struggling in certain aspects or suffering from a long-standing medical condition.
This Mommy Rocks is about sharing real and inspiring stories of mommies and mommyhood. We get to know these moms a bit and realize how incredibly special being a mom is.
Hopefully, you find a connection with these mommies and  remember that no matter how challenging your journey might be, you are not alone. The words are from these mommies themselves, as candid and as beautiful as they are.
Perhaps through their stories, we'd also learn to appreciate our own moms who are still there for us even when we're already mothers ourselves. 
These are women who I've connected with and admire for their courage, strength and dedication to their families. I hope everyone who reads this becomes kinder and more compassionate to children with special needs and their families. We really don't know what somebody else is going through. Also I hope that mommies out there who may be in similar situations would be able  to relate and somehow feel encouraged by their beautiful stories. 
Marie of Mamanee's Nest, Calel's Supermom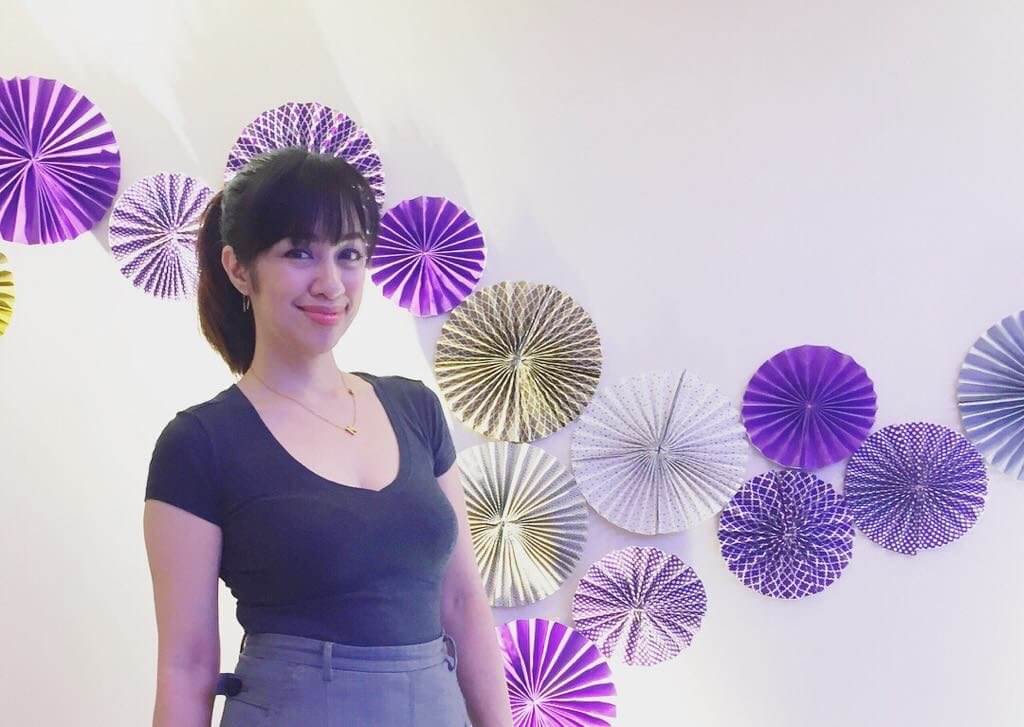 I met Marie once a few years ago at a Mommy Bloggers Philippines Christmas Party.  We didn't get to talk much then but I got to know more about her through her beauty, parenting and lifestyle blog, Mamanee's Nest. I love watching her makeup tutorials too!
People who know her by her blog call her Mamanee or Marie. She is  married and a mother of 2. She has a daughter and a son named Calel who was diagnosed with autism and is nonverbal.
Tell us about your child.
Calel was named after Kal-el who is the DC character named Superman. He was diagnosed with Autism at the age of 4 – we hoped that it was more of just being a late bloomer but then we were still happy to know early so that we could help him cope with his condition.
What are the most challenging aspects in taking care of Calel? And how do cope with them?
Well overall, it is a very challenging job for any Autism parent – the challenge is more with handling meltdowns since this may occur anywhere and at any time as long as there is a trigger. Sometimes, these triggers are current or even new. We can't always tell at this point what triggers his meltdowns. This restrains us from travelling far, leaving him with a care taker or nanny, having him attend a regular day care and even going to events.
What has been the most rewarding part? How do you connect with him/her? Do you have a particular activity you enjoy doing together?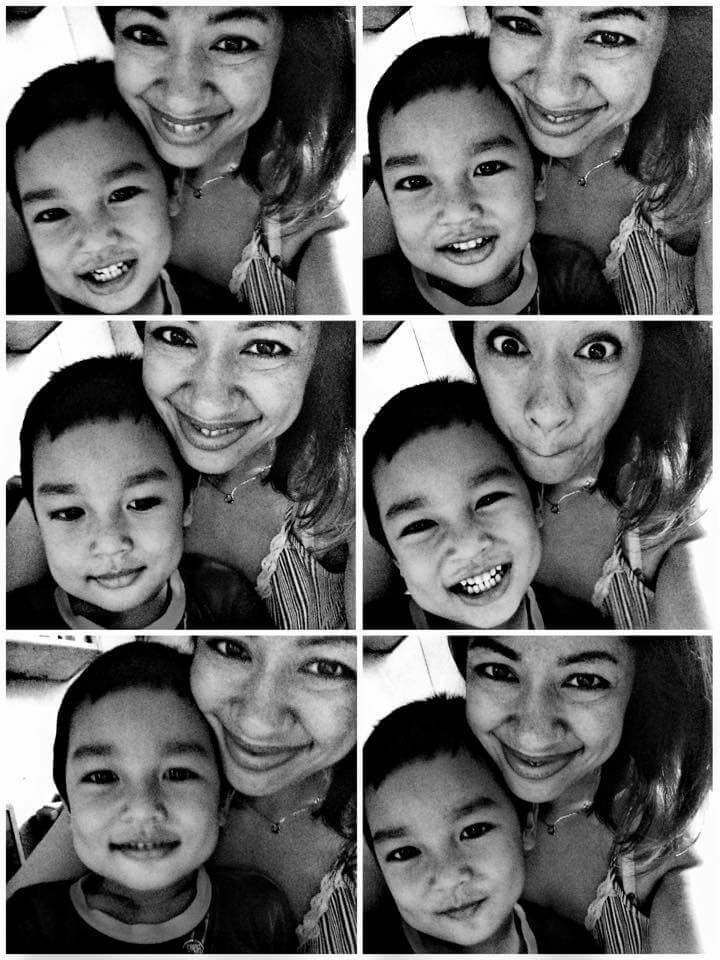 Calel is very affectionate – he loves hugs and kisses. He always loves to play with us if he is in the mood as well as getting into tickle fights. We bond by watching videos that he likes to watch on YouTube, and when he shows us his animal flash cards and teaches us what they are called. We also sing his favorite songs together.
What does Calel love to do? (hobbies, talent and interests) Tell us about Calel's Wacky Art Shirts and how it started.
He loves watching Elmo, Barney and animated movies but his first love has always been drawing. We kicked off Calel's Wacky Art Shirts, inspired by a former colleague who commented on one of Calel's drawings that I took a photograph of and posted on Facebook. After a few months, when Calel's collection of drawings grew, I decided to ask if there would be anyone interested to buy – and I received a positive response, thus I tied up with suppliers to start printing and producing the shirts.
Kindly share what a typical day at home with Calel looks like.
We have Occupational Therapy, 2 times a week which is a 1-hour session per day. Calel needs a routine, as soon as he wakes up (or even opens his eyes) my husband and I make sure to say Good morning and hug him to start off a good day, he would usually lead us to want he wants by taking our hand – if he wants to eat, watch, draw or hug. In the evening, he also needs to be prepped for sleeping – at times he can't sleep at night, so my husband and I take turns to massage him with calming oil or lie next to him.
Do you ever feel overwhelmed? And what do you about it?
At most times yes. Calel's conditions has brought upon us the doubt of being good parents. There was a time where I blamed myself for his condition and why he became Autistic. My husband and I talk a lot about Calel and focus on the what he does to make us happy. We also share if we have discovered new triggers or things that make him happy.
How do you take care of yourself and your spirit? Do you have a motto or quotes that give you encouragement or people you look up to who are in the same or similar situation? 
I created a Facebook group called Moms of Autism Angels which is an online support group to share thoughts, give advice and tips. I'm a catholic, I like to go to Padre De Pio in Eastwood to pray- because of its solemnity. I also immerse myself in finding ways to cope versus dwelling on what cannot be done or achieved with Calel. I also write Calel at times and post on Facebook about him to help raise awareness about Autism.
What is your hope for Calel in the future? 
So many, but I really hope that there will be a time that he can manage to live a normal life and also have the capability to earn (which also inspired Calel's Wacky Shirts), my greatest fear is always what will happen to him when I pass? Who will take care of him. As long as I know that he can live without the need the to depend on me fully. I can say I will be most fulfilled.
Do you experience support from your family and community in raising Calel What message do you have for them?
Yes, my mother is such a fan of Calel – she has been most supportive. I also have received overwhelming support from colleagues. Thank you is the best message I can send because the people and family that support us also give us hope for Calel.
In your experience, what is the one biggest misunderstanding people or other parents have when it comes to children who are differently abled?

That Autism can be cured. Autism is not a sickness, it's a condition that needs to be managed and it is a lifelong journey of discovery.
If there is one thing you hope other parents can take away from your story in raising your child, what would it be?
Don't feel bad if your child is different. It does not make them any less, they just need extra care, love, patience, and understanding. Autism in children is growing, so you need to be prepared to look out for the signs, if your child stops hitting the milestones get him checked – don't wait it out. The key to winning over Autism is to detect it early and start on therapy. When you do find out that your child has Autism, know your rights, find a support group, prepare for yourself emotionally and physically.
Thank you Marie for sharing your insights! We wish you and your family all the best.
Enjoyed this post? Subscribe below!
Let's keep in touch!